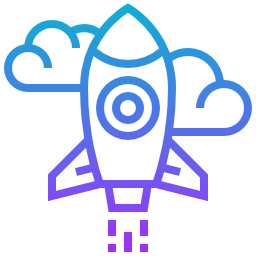 Just started your business?
So, you just started your business, spent a good fortune developing your products and looking for the most cost effective ways to be online. Well, this package #JanjiStart for you.
Designed for Startups & Small Business.
We understand that, not all startups or small business wants to spend a fortune
developing website nor spend a lot for marketing.
That's why we design this package for you.
The Web Design Package
Simple & Fuss-Free.
Adamantium
Best for Expanding Businesses
Everything in Platinum

3 Pages Mockup Prototype

12 High Quality Pages

5 Pages Copywriting

Conversion Rate Optimization

Submission to Search Engine
Platinum
Best for Sustainable Businesses
Everything in Iridium

2 Pages Mockup Prototype

8 High Quality Pages

Enhanced Speed Optimization
Iridium
Best for New Business & Startups
High Quality WordPress Setup

FREE .com, HTTPS, 5Gb Cloud Hosting
Need a simpler or custom Web Design Package?
The One Page
For Single Product Business
High Quality WordPress Setup

One Page Prototype Mockup

FREE .com, HTTPS, 2Gb Cloud Hosting
Are you looking for custom designs and functions that suits your current business workflow or industry? We've got that too.
FAQ for Web Design Package.
Most frequent questions and answers.
In website terms, a page is one view. One page length can vary in length. However at Laman7, we consider 1 page as up to 3 scrolls or below 3500px.
A mockup is how the website will look like when it's completed. A mockup can take up to 2 weeks to produce and it's not free.
On average about 1 month but it actually varies depending on how long is the approval or feedback from customers. We've developed a few in less than 1 week before and longest, about a year.
Normally, you have to come up with the content. We can only advise on the layout, page count, designs, addition of icon, etc. We do however provide copywriting service to help increase conversion rate.
At Laman7, we focus on higher conversion rate. To achieve such result the website has to be design for the user and not the owner. That's why we invented 4D Web Design Methodology, Discovery, Design, Develop & Deploy.
We will refund your deposit minus the mockup fee. We don't want to keep unhappy customer. You can cancel anytime if you're not satisfied.
Every package is inclusive of Domain and Hosting. However for .com.my (or any .my domain) additional RM 60 is applied. Hosting is on Cloud SSD server and located in Singapore, using Vultr or DigitalOcean.
To start, you can fill in the page below. Our design team will engage with you on your requirements. Once you're ok, make a deposit of 50% of package price to start the project.
Interested in Web Design Package Malaysia?
Just fill in the form below. We'll get back to you.