Brief About AlBukhary Foundation
Albukhary Foundation is a charity foundation set up by Syed Mokhtar Albukhary to help those who are in need.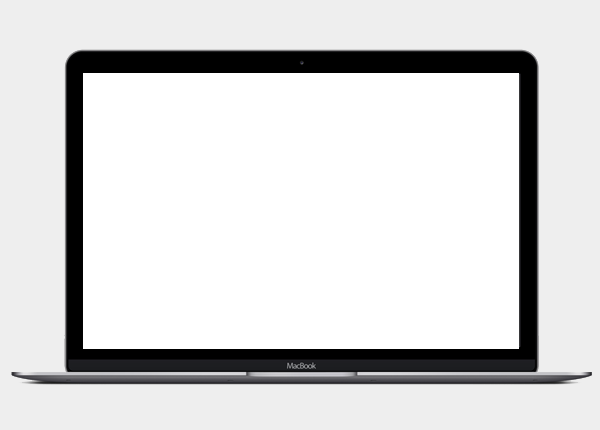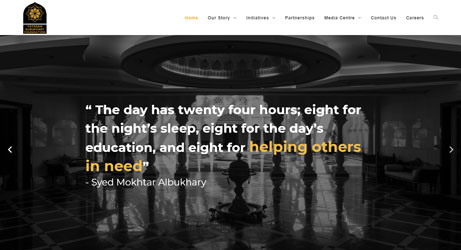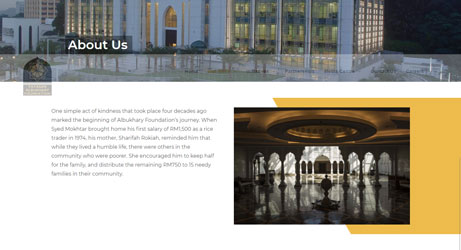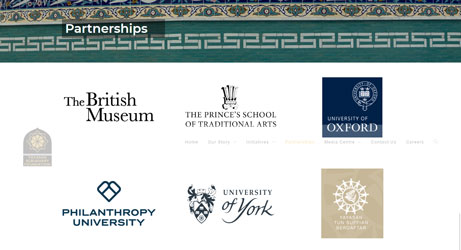 As a charity organization, they need to showcase their charity to the public so that people will know where the money goes. A website is a medium for many purpose; to serve the public, to ask for help and also as a medium to get those in need to ask for help.
They have a lot to of information on their website and we helped them display indigestible information by turning into graphical information. As the website contains a lot of pages, user experience is designed strategically to ensure that users do not get lost.
This results in a website that is easier to read, while still being informative as it should be.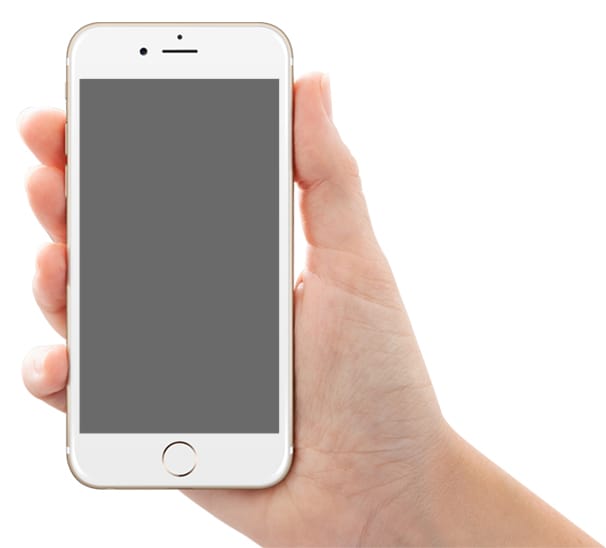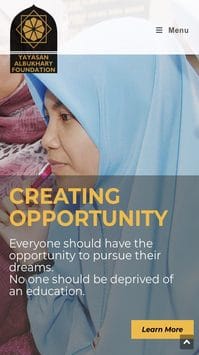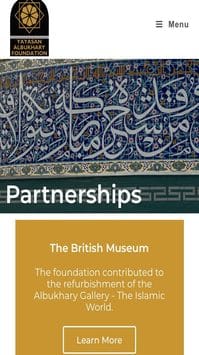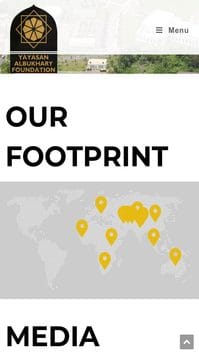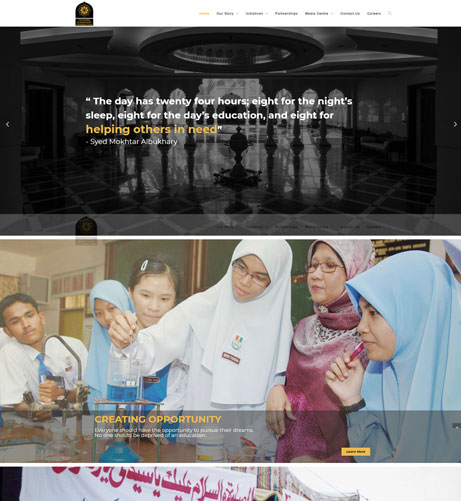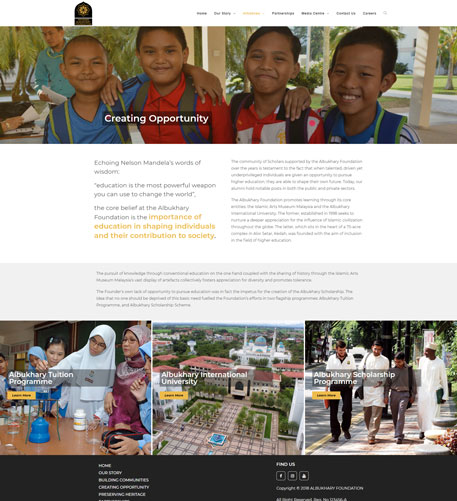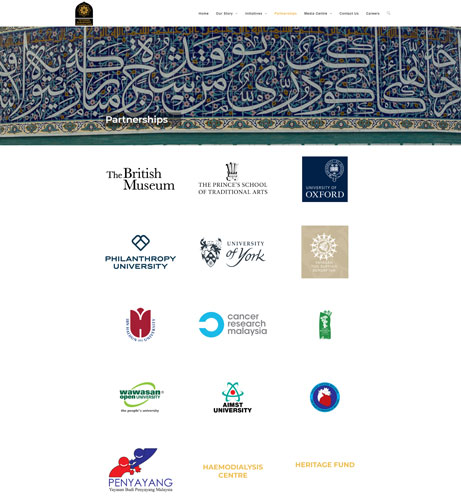 | | |
| --- | --- |
| End Customer: | AlBukhary Foundation |
| Country: | Malaysia |
| Completion Date: | February 2017 |
| Link to Website: | albukharyfoundation.my |
| Scope of Work: | Design and develop website. Assist in content organization, Image Enhancement |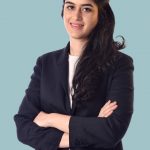 Thumbs up for UI and mobile responsiveness: The UI visuals are clean and modern: big fonts, simple color palette, big and impactful images etc. It's pretty aligned what a 2017/2018 website should look like. We like the way the homepage is structured. It's simple and easy and the modules have the same titles as the menu items, which makes it easier for users to understand how the website is structured and what to expect from the navigation. We also like that the site is fully responsive and works well on mobile.
Let's get in touch and see how we can work together.