From the passion of baking. MiszOven humble beginning started in 2014. They made ready-to-eat cakes and distributed it to Petronas Mesra and restaurants.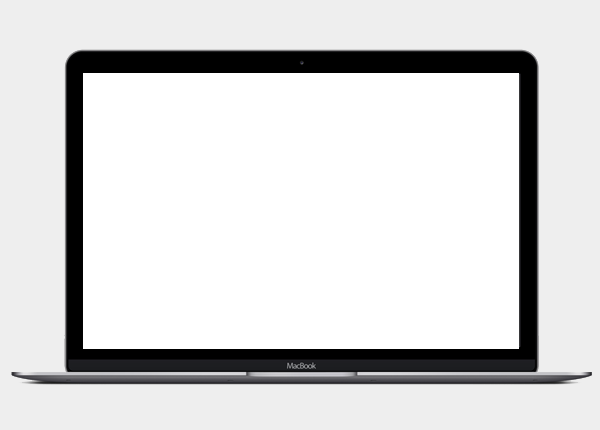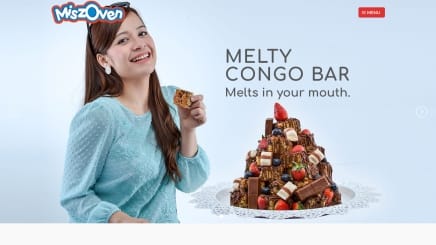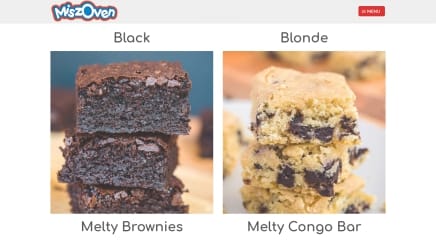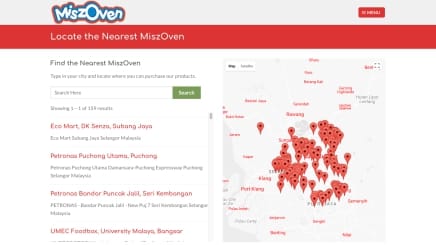 One of the key problem of Miszoven is they had to entertain customers who called to get the location of their products. It's nice to know you are in demand but this is later became a burden, especially for a young and limited resource SME.
We built the MiszOven locator so that customers can find out exactly where to get the cakes. This saves them time from answering to calls which otherwise could cost them about RM1.5k monthly to hire someone just to reply whatsapp messages and answer calls.
In their recent company video which went viral, we helped MiszOven to focus on delivering cakes instead of messages by providing a clear call-to-action to their customers. This help connect the dot between their marketing and making the sales. Now, they need to bake more cakes, so, good luck to them!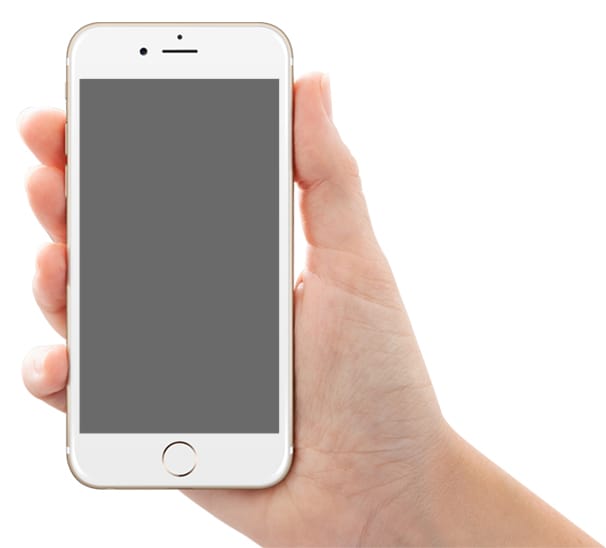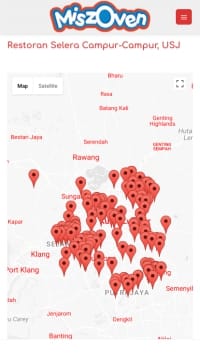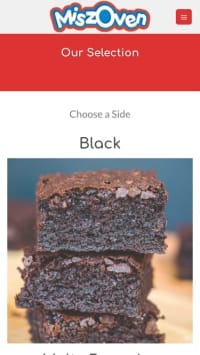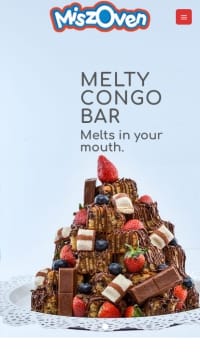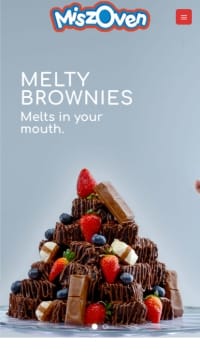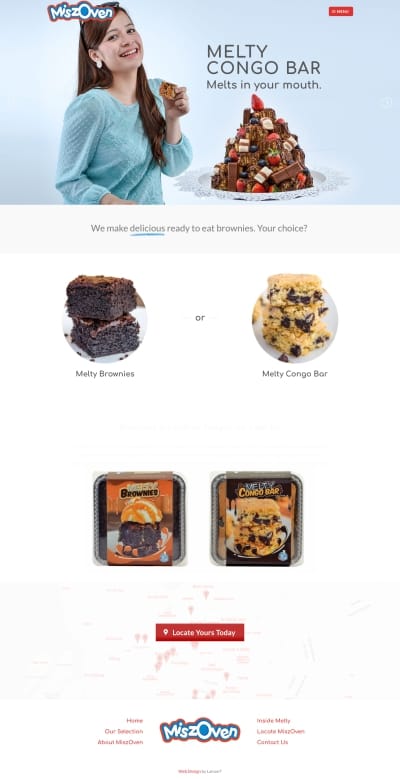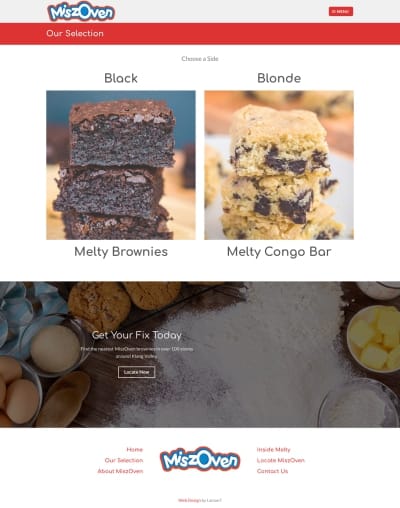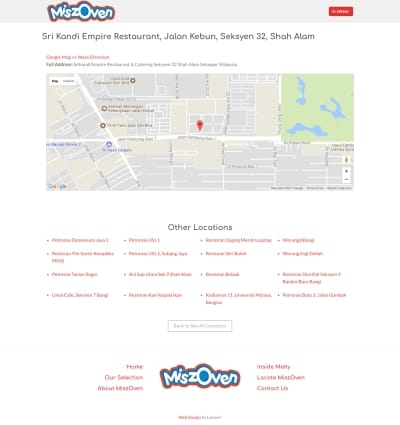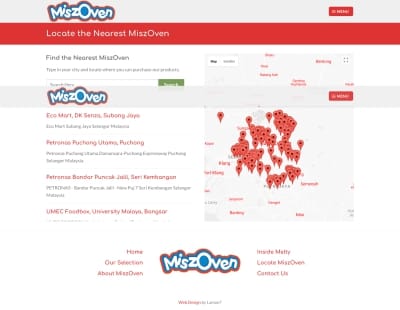 | | |
| --- | --- |
| End Customer: | MiszOven |
| Country: | Malaysia |
| Completion Date: | June 2017 |
| Link to Website: | MiszOven.com |
| Scope of Work: | Build a website that allows users to introduce MiszOven and store locator |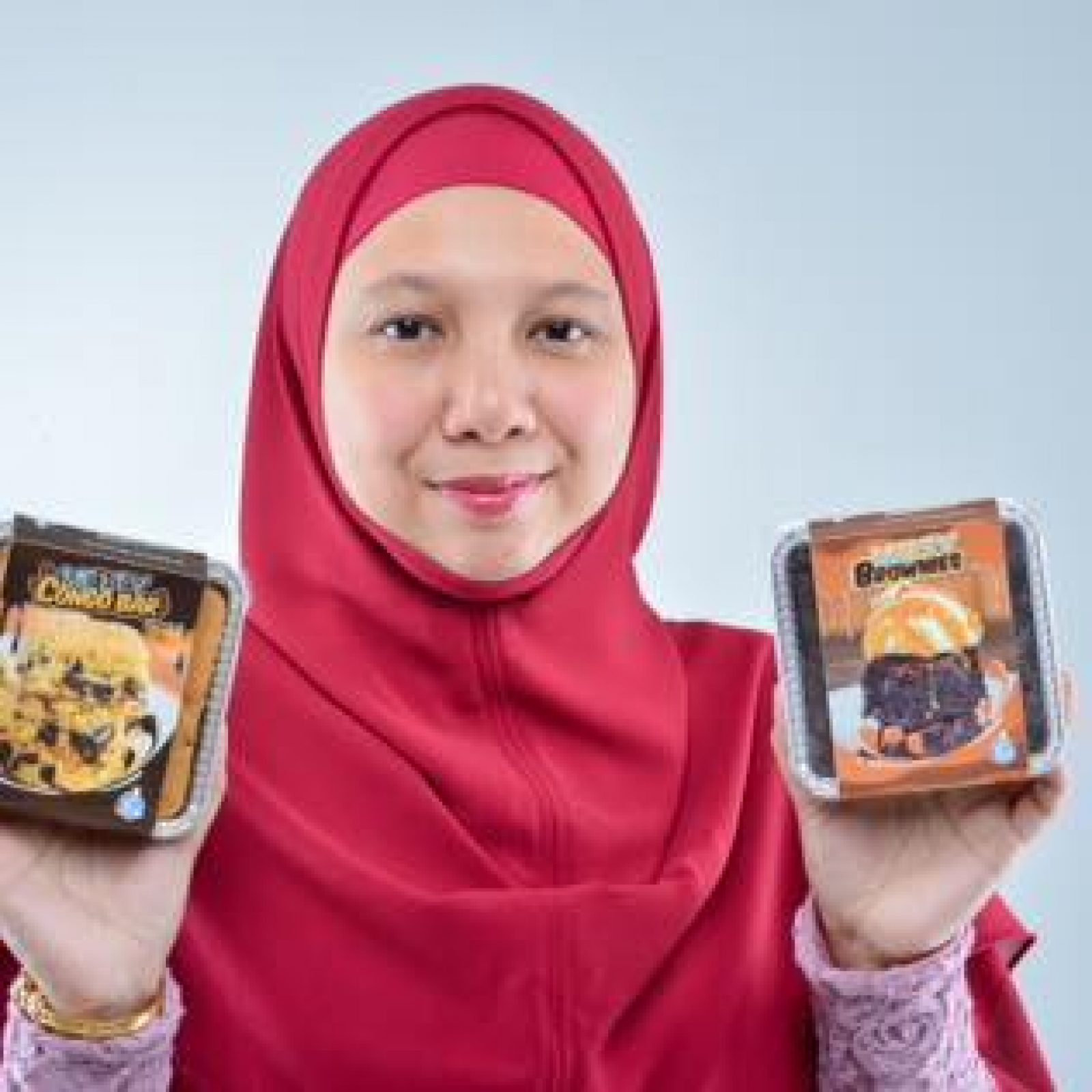 Aatifa Fadzli
Managing Director MiszOven
Let's get in touch and see how we can work together.