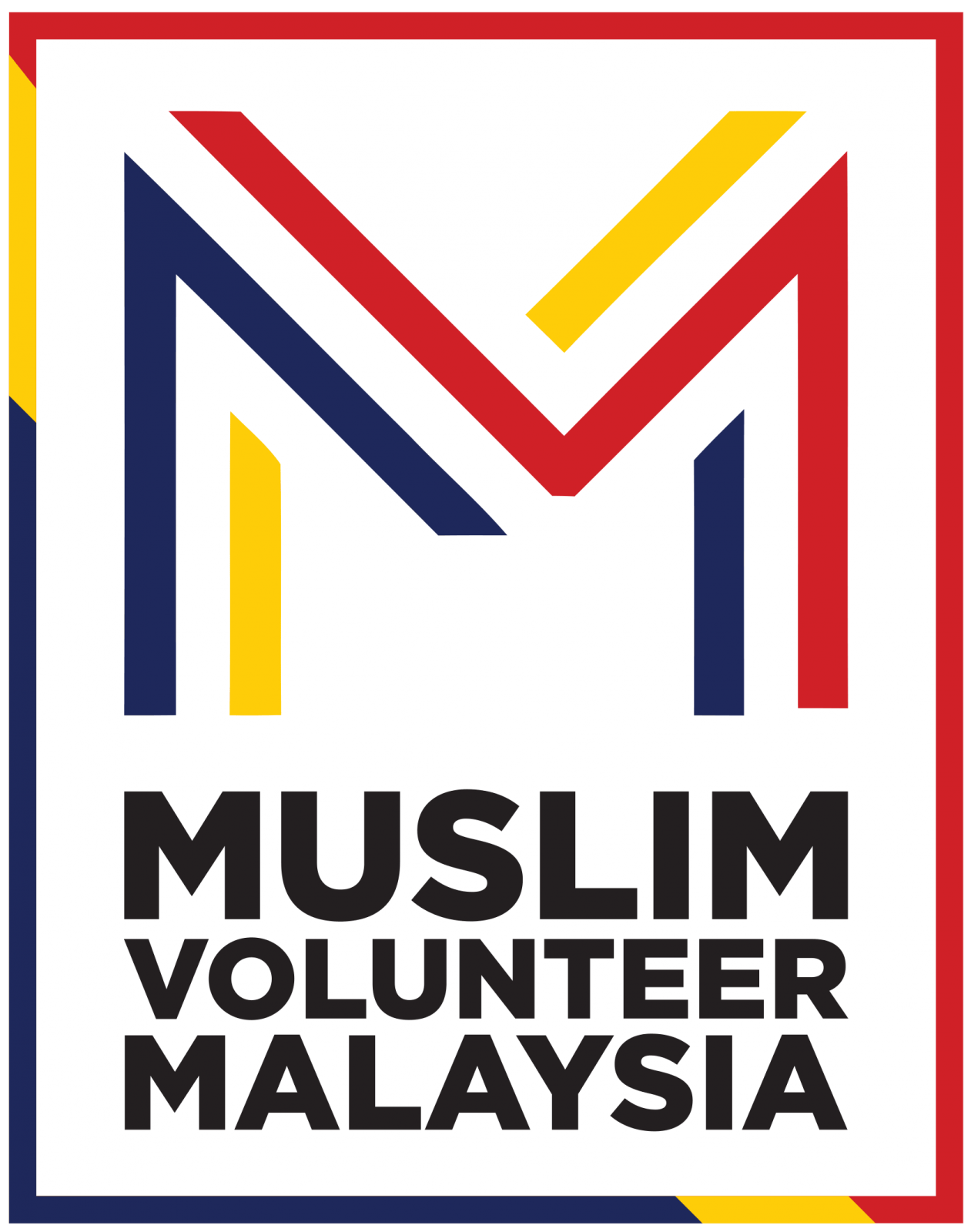 Muslim Volunteer Malaysia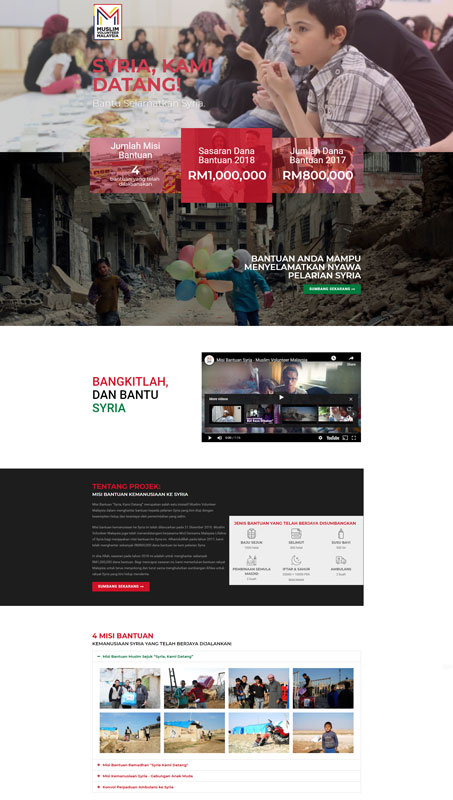 Muslim Volunteer Malaysia (MVM) is an non-profit organization the operates to bridge other NGOs and government to help those in needs including poor families, orphans and small enterprise. Their actions are pivoted around the principle of "The Future Depends On What You Do Today".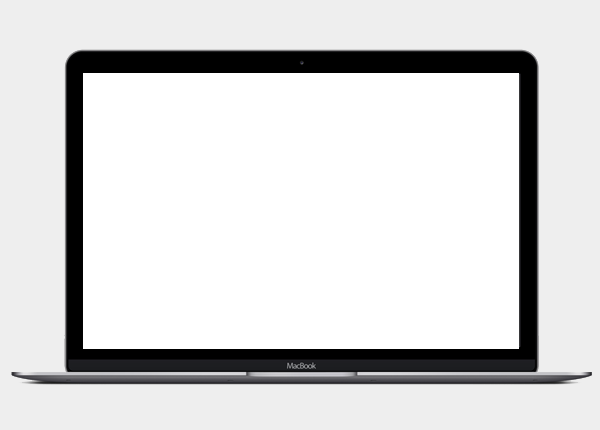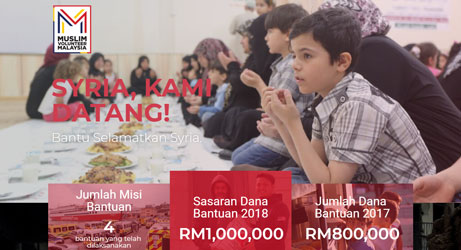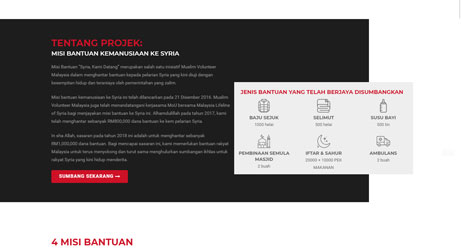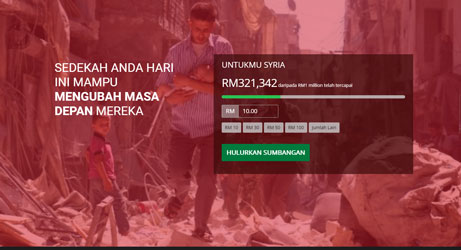 They are currently running multiple causes to raise donations. Hence, they are in need of running specific campaigns for their biggest causes which are; Untukmu Syria, Untukmu Rohingya and also Pure Heart campaigns. Another problem with this is also account reconciliation as they have to ensure the money goes into the right fund.
Hence, they are solution is landing page for each of this campaign. This enables them to easily campaign over social media and ads to further get more traffic to the pages. The pages are designed to inform the public about what they have done in previous years. While the images and videos used in the pages help to show the conditions of those in need to gain sympathy and public's support. The donation form is also equipped with payment gateway to ease the process.
The dedicated pages help the campaign get found on searches, as they are announcing the campaign in offline channels as well such as radios, and charity events. In return, they are able to raise the funds faster. As a bonus, by having separate forms, they are also able yo easily reconcil their accounting as the billings are separated through the payment gateway.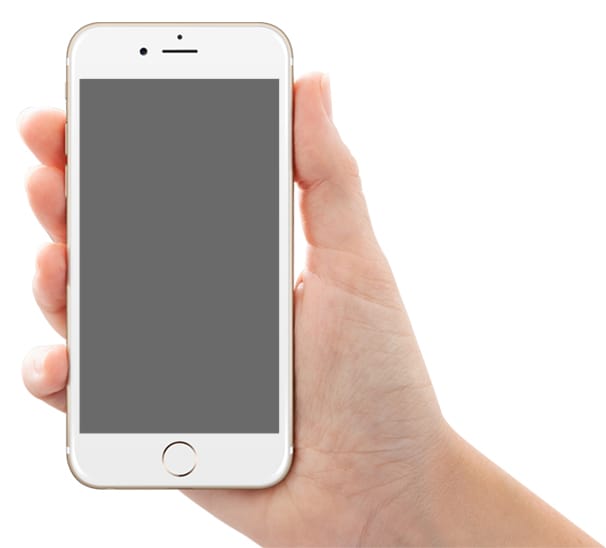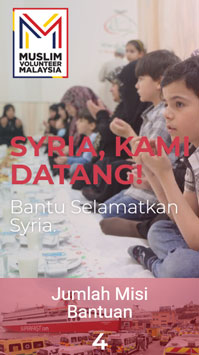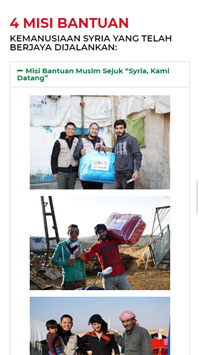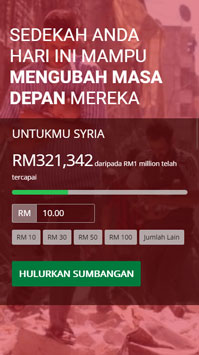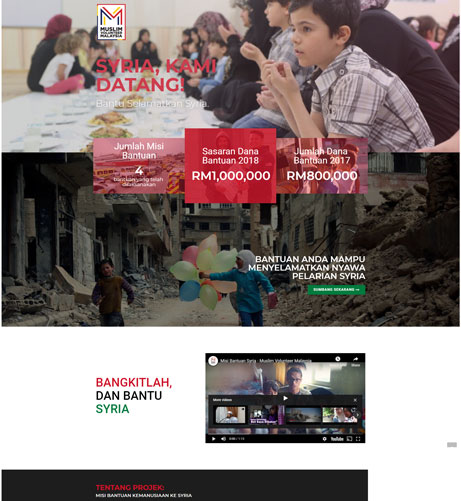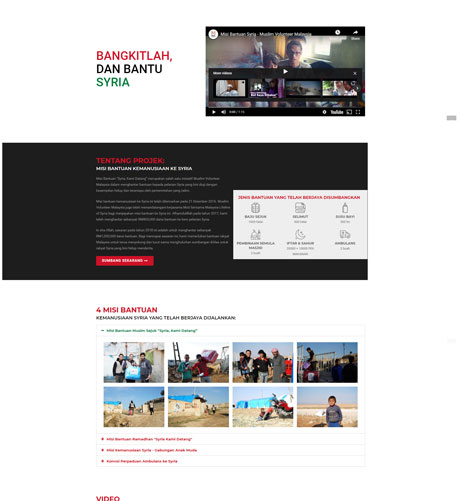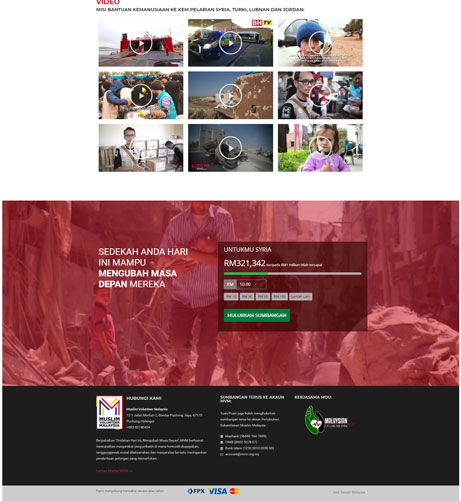 | | |
| --- | --- |
| End Customer: | MVM |
| Country: | Malaysia |
| Completion Date: | February 2017 |
| Link to  | |
| Scope of Work: | Design and develop landing pages with donation form |
Ros Atiqah Fatin
It's a great experience to be working on our website projects with Laman7. They were very professional, time-efficient and helpful throughout the development of our websites. Their services are highly recommended. Thank you.
Let's get in touch and see how we can work together.