PipHijau is an online trading platform catering traders from all over the world but its main focus is in the South East Asia Region. They also organize trading tournaments and training to help more Malaysians gain knowledge in trading.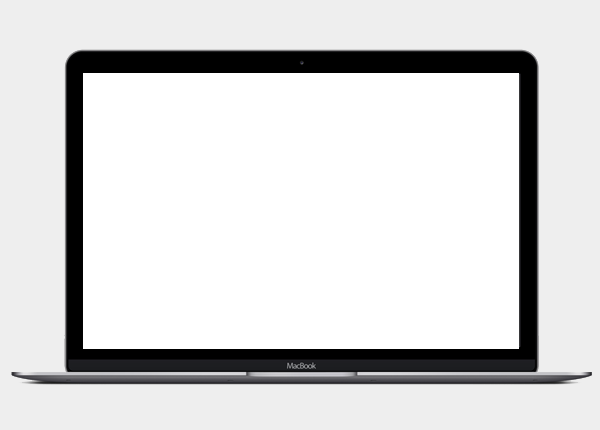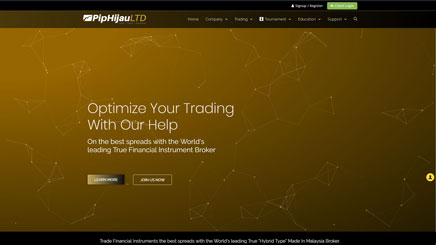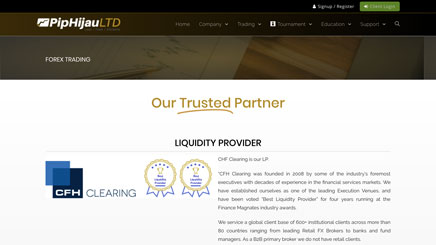 How We Helped PipHijau LTD
PipHijau felt threatened when a new competitor from Indonesia emerged and decide to give their own website a facelift to compete with the market.
We proposed a design to feels fit into PipHijau corporate identity and help organize their content into manner that is more digestible for visitors of different knowledge. The challenge is that we were not provided with any images and we had to work with stock images while making them seem authentic.
Apart from designing, we gave the State Managers listing an upgrade, with its own directory where the client can easily add a new state manager from WordPress dashboard. Previously, the client listed their state managers using PDF file to list their state managers. Now they have a web page for the state managers. The overall result is modern and professional with clear call-to-action (CTA), and flow.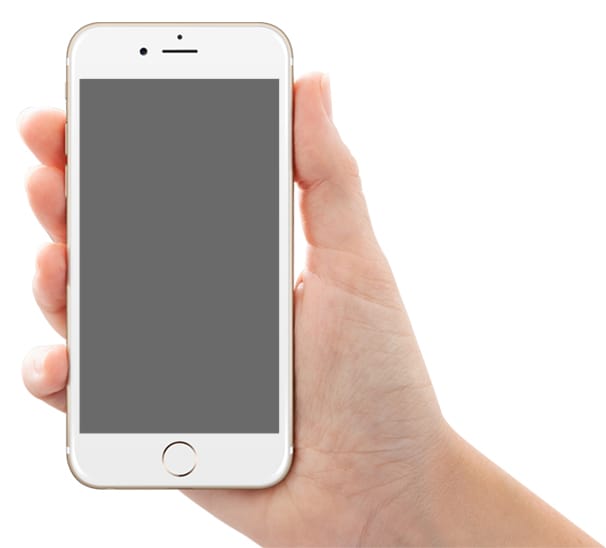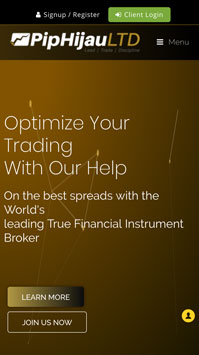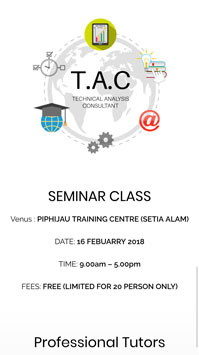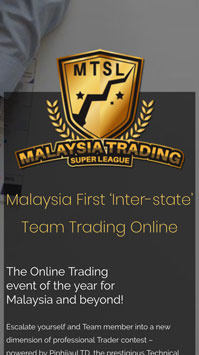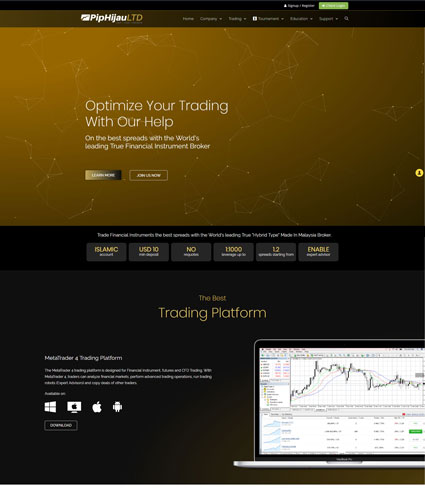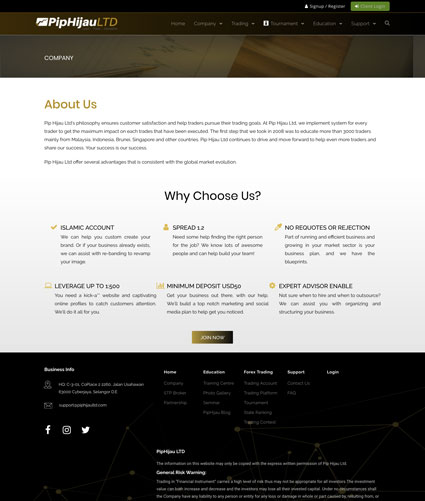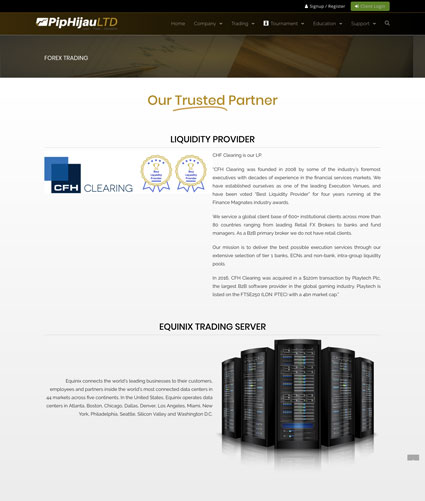 | | |
| --- | --- |
| End Customer: | PipHijau LTD |
| Country: | Malaysia |
| Completion Date: | September 2018 |
| Link to  | www.piphijaultd.com |
| Scope of Work: | Design and develop website accordingly to client's corporate identity. |
Let's get in touch and see how we can work together.