You have just completed your website, and now you want to be listed on Search Engine (Google) as quickly as possible. This guide will show you exactly what you should do for your SEO tactics in 2020.
[lwptoc numeration="none"]
Why Rank on Search Engine?
Because it's free. You don't have to pay a single cent to be rank on Search Engine, however, the effort for SEO is not.
Increase Awareness, so your prospect can find you.
Generate Sales Lead, get potential sales from your website (it's the only reasonable reason for having a website).
The Right SEO Expectation
Your website will rank in 3-6 months. Depending on your SEO efforts.
You will not be no. 1 immediately.
It's a long game. Whatever you do today, may reflect in 2-3 weeks time.
You don't have to check for daily signals, once a week is good enough.
The 15 SEO Tactics 2020 for New Websites
Now that we know why rank on Search Engines and have set the right expectations, it's down to what you can do. I am going to split into 2 groups, short term and long term.
Quick SEO Tactics 2020 you can do (5~10 mins)
1. Register Search Engine Console
There are 3 main ones.
Google Search Console
Bing Webmaster Tool
Yandex
You can skip, Bing and Yandex if you don't really need to rank internationally (specific for Malaysia).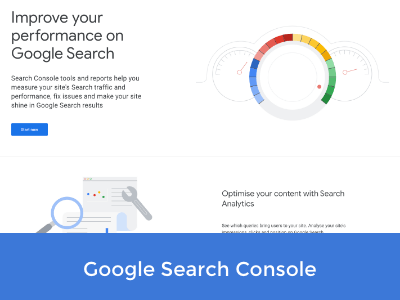 2. Submit sitemap.xml
Once you have created your account as step 1, you may submit your sitemap.xml.
Every Search Engine Console has a different interface and navigation menu.
For Google Search Console go to search.google.com/search-console
For Bing Webmaster Tool go to https://www.bing.com/toolbox/webmaster
3. Submit on Industry Website
The search engine algorithm assigns any website by niche. This means if your website is about architecture, the expected content should be about buildings, structures anything related to architecture.
The best way to tell search engines about your niche is getting links from Industry associated websites like an association page.
Every industry has its own association page, you may need to figure out how to get listed. Prepare the following.
Company Name:
Email:
Phone:
Website:
One paragraph of your business:
A short paragraph of your business: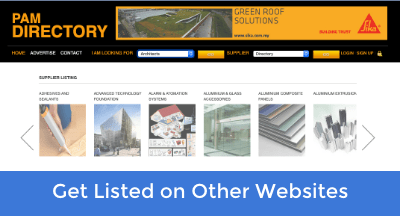 4. Submit on Award Websites
Award websites have similar strength in authority to Industry-specific website, it tells the search engine about your niche.
Go to the Award website and submit your link. If you don't know any, search in Google for "Your industry awards", e.g. "Architect Awards".
You may need to have a portfolio page to link to the website.
The goal is not about winning the award (though it would be great if you did), it's to get your link on the website.
5. Links from Social Media
The easiest way to get links to your website is through your social media.
Facebook – Share through your Facebook page.
Instagram – Share through your Instagram profile.
Linkedin – Linkedin Page profile.
And any other social media you have.
Here's my workflow on social media sharing:
I write a piece of content like this one (aim to be 500~1000 words), breakdown in smaller bits, and share on my personal profiles, Facebook, Linkedin, Instagram, and official website pages.
1 blog post with 7 points, will have a single post for itself on all platform. Refer to the diagram.
Get more shares by asking your employees to share it too.
The goal is not about getting traffic, but sending signals to Search Engine that your website exists.
6. Get Backlinks from Bloggers
Do a quick search of "Top __X__ in __Y__".
X = your business, product, service E.g. web designer
Y = your targeted location
Once the result is populated, try to connect with the bloggers. It can be as simple as this.
"Hi Blogger-name,
I read your post here (the url of the website) and I'm wondering, what should I do to get my business listed as well.
Many thanks."
You'll be surprised, sometimes they are will to give for free.
You can also search for the bloggers that have mentioned you before by typing your brand name. Here's an example.
7. Add Videos to Your Blog Post
Go to Youtube and find a relevant topic to your blog post. Add to your site. These videos may not be the same brand as yours.
The goal is to make people stay on the website longer than expected.
The longer the visitor stays on the website, the more search engine thinks your website is very relevant.
But I wouldn't recommend this so often because it will hurt your authority. Unless you put a video of Oprah, Obama, to show your affiliation.
Long Term SEO Tactics 2020
I need to set another expectation here, long term SEO takes a lot of effort. Here are some numbers for you to know the magnitude of this.
1 Blog post (1000 words above) – Takes about 6-12 hours to complete.
1 Instagram carousel – 3 hours for the design to complete.
1 Facebook post (to share the blogpost) – 15-30 minutes for the headlines only.
1 Report with graphics – About 1 week (if I know the topic well enough)
Yes, a huge chunk of my time is spent on content creation. But hey, that's why we pay marketing people, to create content for us.
Here are some things you can do.
8. Write Evergreen Blogposts
Writing an evergreen blog post is taxing, but not difficult. Start with what you know. Here's some basic blog writing ideas.
Educate your prospects about your products and services.
Write 5W1H surrounding your products and services.
Write FAQs that you get from prospects
Share your project journey
Understand where your ideal customer's current situation, and where they are heading. Write insightful tips to help them grow.
The goal is to get people to stay on the website a little longer. The longer they are on the website, the more Search Engine thinks your website is legit.
9. Share Downloadable PDFs
Downloadable PDF is a must for B2B (corporate) Marketing because if you are not educating your audience, your competitors will.
Downloadable PDFs can be in many forms,
Brochure, Tech spec sheet – Most common
Industry Report
Whitepaper
Guides, Checklist
4 Reasons why you should produce your own PDFs,
To educate the audience – most of the time the audience is looking for solutions to their problem, you also
Build credibility – Be the first person/brand to educate your customers about their problems. They will only seek from you as they grow.
Generate Leads – People are curious in nature. They don't know what they don't know.
Show thought leadership – Because you are willing to give value for free and your competitors are not doing it.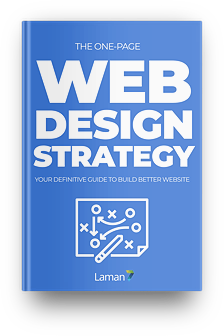 Here's an ebook we've published. You can learn Web Design Strategy for free.
10. Be a Guest Blogger on Relevant Website
Contrary to belief, you don't need to be a book writer, a Guru, a million followers to be a guest blogger, as long as you have experience in your field. However, there are some fundamentals you need before you can do this, they need to know you can write.
Write lots of blog posts on your website.
Find the blog or website you want to be featured in, pitch your topic. You may not get an immediate yes, (it took me on average 4 attempts).
The blog owner cares about readership. Write content that is valuable to the readers. Don't write self-promoting.
11. Pitch to Mainstream Media
While most of us think getting featured on mainstream media (major TV, Radio etc) it's actually quite the opposite.
Mainstream media is always on the lookout for something 'fresh'.
Here's what you can do.
Go to the media website, find an article related to your business. Write a response email to the journalist about your point of view. How you see it as a 'technical expert'. Add depth to the article, don't contradict the story.
A journalist would rarely change their point of view unless they really don't know what they are doing. Be helpful, start a relationship, you might be featured next.
12. Use Structured Data
The website crawler has gotten more advance in the past few years.
How likely are you going to click on this link? Yes. (I would)
If you have a basic idea of how HTML works, then structured data is easy to learn. There's also a plugin for this.
You can learn more here https://moz.com/learn/seo/schema-structured-data
However, it comes with a very big risk if you are being dishonest. (Google bans website)
Here's a list of Don't:
Create fake testimonials
Use deceiving image
Use to mislead users.
Here's more guideline from Google https://developers.google.com/search/docs/guides/sd-policies
13. Optimizing Your Content
When you've built a library of content, you might want to expand the idea through different types of media.
Here's what you can do.
Go to Google Analytics, check the best performing blog post. You can do so by going to Behavior > Site Content > All Pages
I've also written an in-depth post about Google Analytics (Beginner)
Turn those lengthy texts into videos, infographic, slides.
Make it easier for people to digest.
14. Hire SEO Companies
The last on the list is, of course, hire people to do it for you. Do it AFTER you have seen your website on Search Engine.
This is how it normally unfolds.
Strategy – Understand what keywords you want to rank for, competition analysis, the voice, the content structure, measurement of success.
Draft Topic – Topics are not titles. Topics are subject. Each topic may have 3 or more Titles to a topic.
Example of SEO Draft:
Business: Sell Flowers
Topic: Flower for Valentine
Titles:
Why we give flowers for Valentine – Informative
Best gift besides flowers for Valentine – Guides/ Ideas
You might not believe how this young man proposed on valentine but got the strangest respond – Viral
Stages of Content Publication
Draft Content – Contents are drafted and submitted to the customer for review. It starts with the skeleton text, draft text, facts correction, grammar corrections, graphic design, and final text. Touchpoint may vary depending on the SEO company.
Publish – This is where the content is being published and distributed on your social media platform.
Measure and Optimize – Content rank is measured and optimized.
Managing Your SEO Expectation
No SEO company can promise no. 1 spot for your desired keyword, they don't own Search Engines. Even engineers at Search Engine companies can't give you the no. 1 spot. You have to earn it.
It may not boost your ranking at all, but you do it because you have no time and expertise to do it yourself.
Higher search engine ranks do not mean higher sales or generate more leads. This depends highly on your sales, products, reputation and other factors.
15. Hire SEO Experts or Writers as Your Staff
The last SEO tactics 2020, is to hire SEO staff. How much does it cost?
Roughly RM 4 – 10k per month. I wouldn't recommend keeping an in-house SEO expert unless you have a massive product line with multiple subsidiaries.
Because once you get ranked, the SEO staff has nothing else to do.
What I would recommend is hiring writers. Create more meaningful in-depth content about your industry and share your industry knowledge.
Final Words – SEO Tactics 2020 for New Website
SEO tactics 2020 for new website is not difficult, it's tedious. Getting ranked on Page would not mean you getting better sales. Work on your offer, sales (closing) and improve the quality of your products and services.
The key is to be consistent.