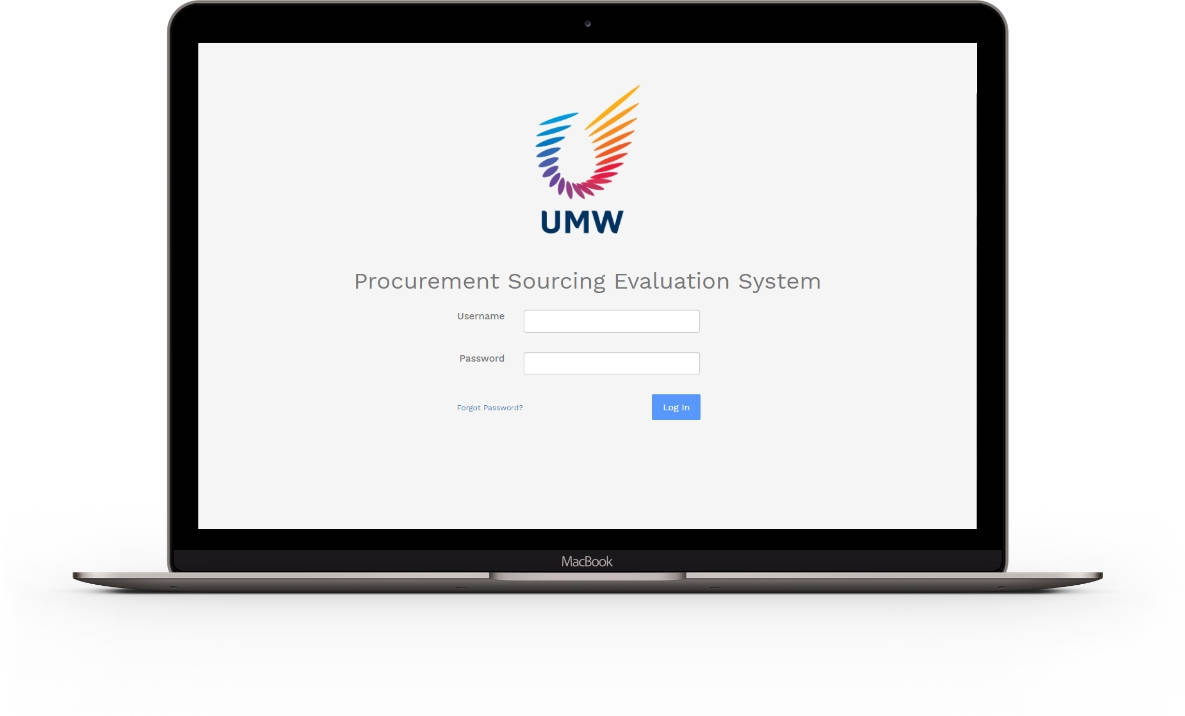 Procurement Evaluation System
UMW Corporation Sdn Bhd is a conglomerate that owns multiple companies in automotive, equipment and manufacturing. Tender process poses some challenges. Effective procurement processes are important to remove biasness, and corruption which can be a risk to business's performance or financial.
Meeting The Standard
Of Transparency
and Efficiency in Procurement Process
UMW was already using a tender evaluation system from Europe. However, it was slow and the support was at a different timezone -which made it difficult to get real-time support. Also, the system was complex to use, there were many back-and-forth navigations to get things done. 
To simplify the tender evaluation process as much as possible. Narrowing down the essential things that are required by them. Thereby eliminating confusion, and makes the experience of evaluation tender a much quicker and simpler process while maintaining integrity.
We started with something that is as simple as possible, narrowing down the features that they use, and aligned to their workflow. This results in something that is easy to use.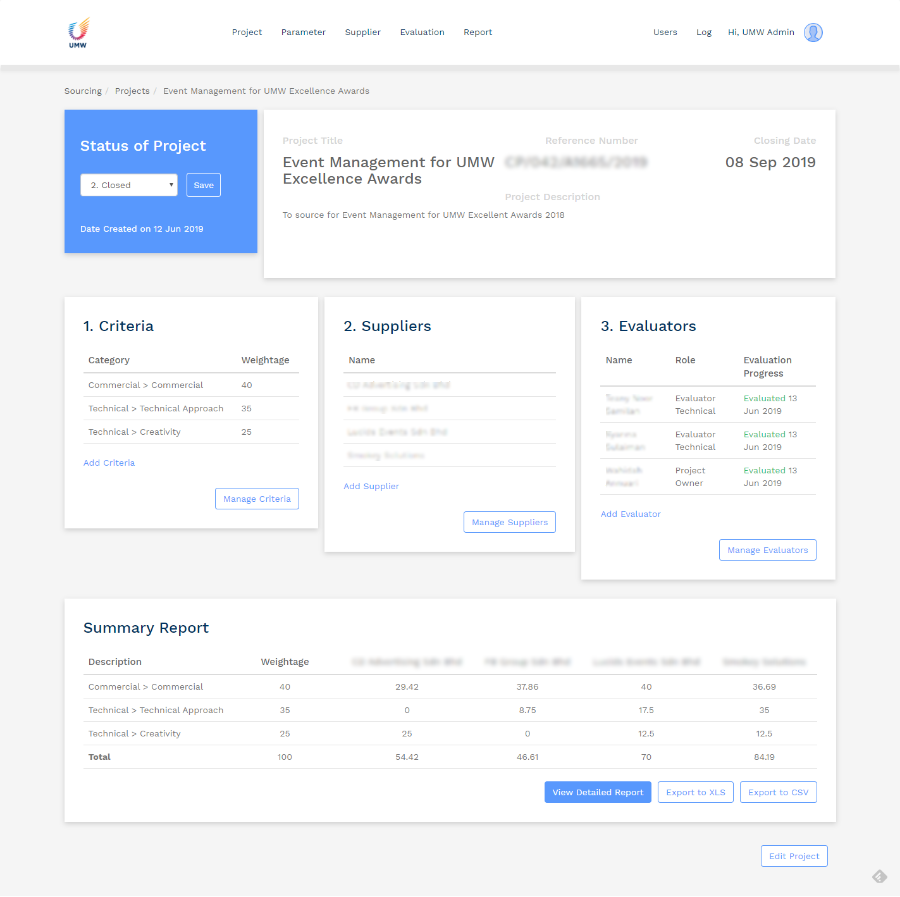 No room for Individual Manipulation
The effectiveness of the software relies on how effective it is to prevent individual manipulation and corruption. Hence, we made permanent data lock after final evaluation submission. This prevents any modification by any party. Should changes need to be made after submission, it requires a do-over of the whole project, or in other words, re-evaluation. This ensures that the process needs to be done carefully.
Quality Process
Easy & Time-Saving
The result is a less painful tender process that is not only easy-to-use but saves a lot of time. This lightweight system allows the procurement team to focus on tasks on hand. Usage of this system adds quality to the procurement process, which is a significant part of any business to achieve their goals.
Want to Generate More Leads?
Nur Amalina , UMW Procurement
Salehuddin, Syamimi, Aznil