Google Ads
Turn Curiosity into Engaging Customers
Capture maximum attention and dominate the top Search Result for your client's keywords.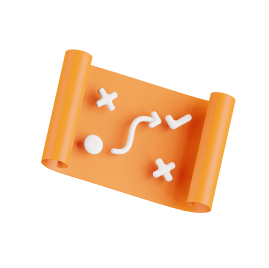 "Marketing work done"

"Executed perfectly"

"Got us great leads"
Missing Out on Lucrative Opportunities?
Clients are looking for ways to solve their problems and achieve their success. But you are not found online.
Never Missed an Opportunity Again
Unknown to target market
They don't know you exists.
Targeting wrong incentive
Different marketing channel have different incentive to drive actions. You waste money trying to achieve different incentive.
Not reaching new customers
You're stuck using the old models.
Low website traffic
Not receiving traffic from organic search
Difficult to find target market
Difficult to find target market
Slow customer acquisition
Causing anxiety and frustration
Google Ads
Scope
Google Ads is an online advertising platform provided by Google that helps businesses promote their products and services through paid search engine advertising.
Google Ads solves several marketing challenges and offers solutions for businesses looking to reach their target audience effectively.
Attract ready to buy customers.
(Google Ads is part of Awareness in Marketing Funnel)
Strategise Google Ads
Prepare the copywriting and marketing collaterals for Google Ads
Allocated Spending
We'll spend RM500 on Google Ads for Testing.
Link to Marketing Funnel
Link the ads to the right campaign for the right target audience.
Setup Linkedin ads
We'll setup 3-5 Linkedin ads for your business.
Monitoring and Report
Produce report sharing the findings
Consultation
Share the next action plan and convince you to put on more budget for Linkedin Ads.
Get Fresh Audience with High Likelihood to Convert
Expected outcome from Google Ads
02
Increased authority in the industry
03
Visible when searching online
04
Generates leads effectively
06
Retargeting opportunity
FAQs
What is the ad budget?
For 1 year contract, we'll allocate US1000 to ads. This will be spread over to 6 months. You can add your budget easily.
How many keywords are you targeting?
It depends our marketing objective. It could be brand, product, or problem driven. This largely depend on how well known is your company to the market.
When does the Google ads starts?
It starts after the website revamp is completed.