Marketing Strategy
Unlock Sales through Effective Marketing Strategy
Get a complete Marketing Strategy that boost your sales team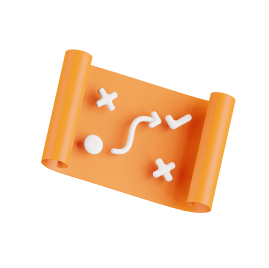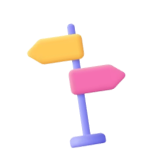 "Marketing work done"

"Executed perfectly"

"Got us great leads"
Reactive Marketing Hurts Sales
Without a marketing strategy, you may be in reactive (worst if passive) mode which hinders struggling business to find your solution. It also affects team productivity.
Lack of Direction
Scattered and unfocused approach, resources are wasted.
Inconsistent Branding
Struggle to maintain cohesive brand image leads to confusion.
Missed Competitive Advantage
Unable to highlight your USP and look the same as competition.
Marketing Strategy
Scope
Laser Focused – Marketing Strategy
(Marketing Strategy is part of All in Marketing Funnel)
SWOT Analysis
Conduct a thorough assessment of the current marketing landscape, including market trends, customer behavior, competitive analysis, and internal strengths and weaknesses.
Marketing Asset Check
Asses currently available marketing assets to reuse, remove and optimised.
Target Audience Definition
Clearly define the target audience or customer segments that the marketing strategy aims to reach. Understand their demographics, preferences, needs, and pain points to tailor marketing efforts accordingly.
Positioning
Create a compelling value proposition to differentiate your brand from competitors. Craft clear, impactful messaging that addresses customer pain points and communicates the brand's unique value.
Brand Voice
Develop a consistent and distinct brand voice so that your marketing channels work in harmony.
Marketing Channels
Determine the most effective marketing channels and tactics to reach your audience with a well-thought-out mix of online tools like social media, content marketing, email marketing, advertising, events, public relations, and more.
Product Research
Perform research on your solutions to solve the exact problem your clients are facing.
Past Customer Segmentation
Segmentise the clients you want to attract, and reject.
Funnel Strategy
Map out the customer's journey and touch points with our marketing assets.
Technology Stack
Determine the technology stack that you are comfortable using ensuring smooth workflow and automation.
Marketing Strategy Designed to Generate Leads
Expected outcome from Marketing Strategy
01
Increase Brand Awareness
03
Improved Customer engagement
04
Gain Competitive Advantage
05
Customer Insights and Market
06
Strong market positioning
FAQs
Do I have to make the Marketing Strategy?
Nope. We'll do everything for you.
Is the Marketing Strategy fixed?
It will be a moving document which we can further improve with your input.
Do I have to surrender all my marketing asset?
Yes, as much as you can give it to us so we can form some understanding what your business and competitive advantages.
Will you be calling my past clients?
Yes, you can turn in your current CRM for us to analyse. Identify the ones you like to work with and we'll perform the interviews.