Ministry of Transport
Ministry of Transport Website Redesign Aims to Improve Public Service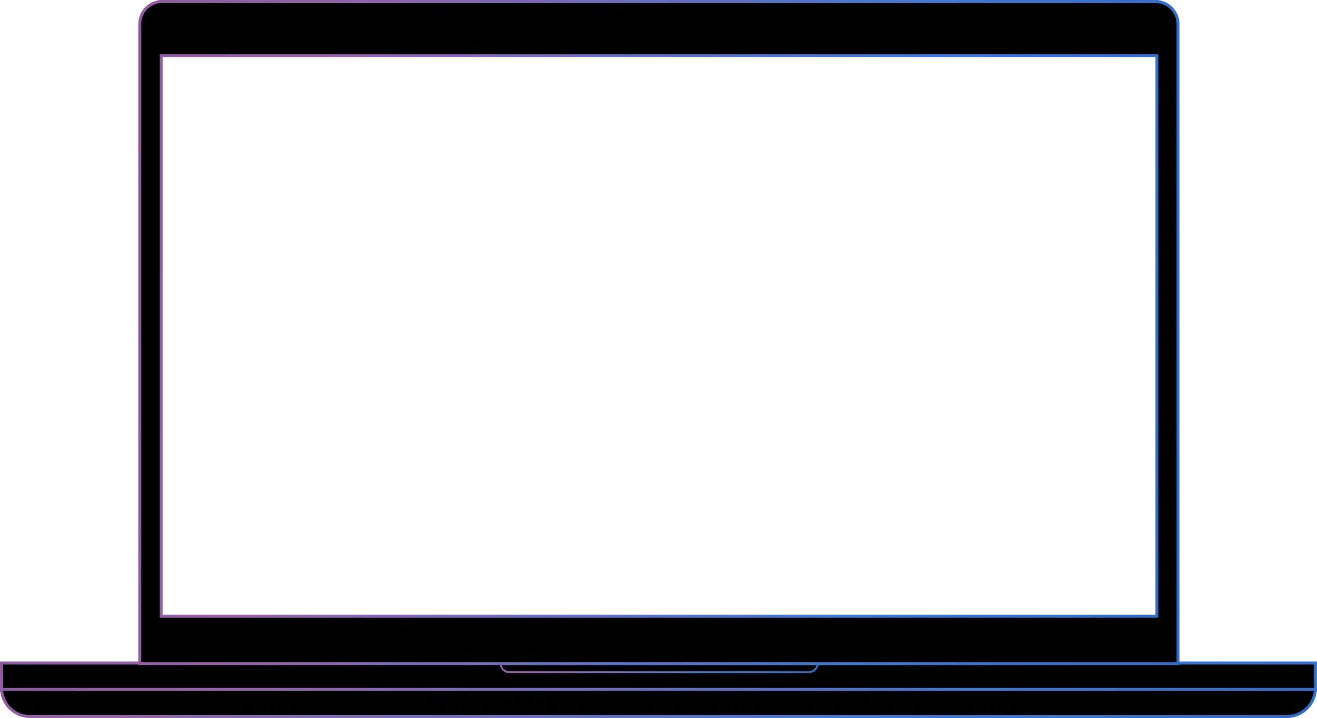 About Project
The Ministry of Transport of Malaysia is responsible for regulating four major sectors: land, aviation, logistics, and maritime. They have a complex and ever-changing mandate, and they need to communicate effectively with a wide range of stakeholders.
Client
Ministry of Transport
Industry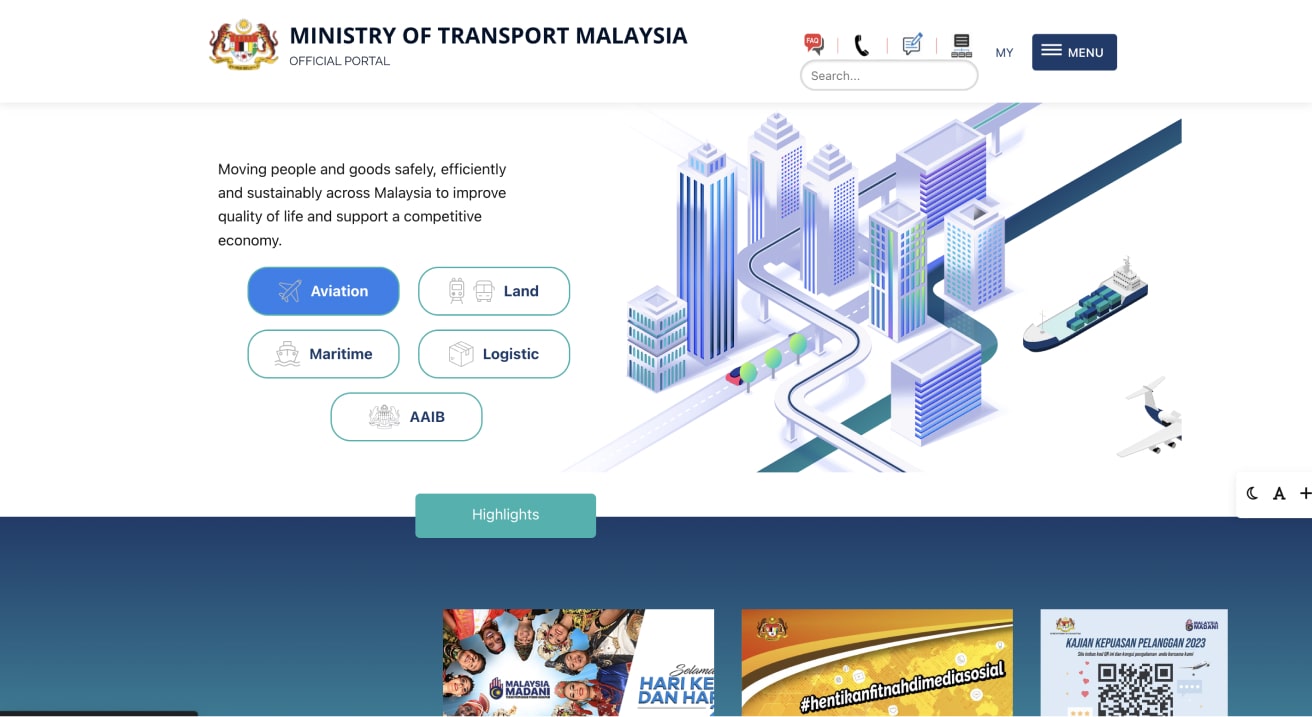 Situation
Their previous website was not up to the task. It was difficult to navigate, and it did not provide the information that people needed. As a result, the ministry's hotlines were overwhelmed with inquiries.
Challenge
As policymakers covering multiple sectors, there were a lot of parties that asneeded to be considered. Each has their own point of view and importance, which made it tricky to come up with an elegant, information architecture solution.
Plan
We Developed a New Information Architecture That Solved the Problem
We worked with the ministry to develop a new information architecture for their website. We started by understanding their users' needs and pain points. We then conducted a detailed content analysis to identify the most important information that needed to be included on the website.
The new information architecture is user-centric and intention-based. It is easy to navigate, and it provides the information that people need in a clear and concise way. As a result, the ministry's hotlines have seen a significant decrease in inquiries.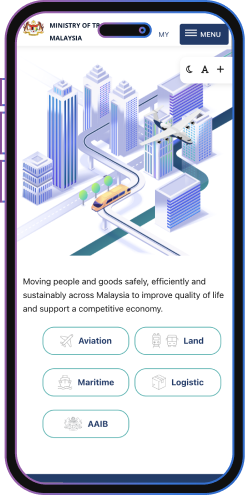 Outcome
The New Website Is Helping the Ministry to Communicate More Effectively
The new website is a valuable tool for the Ministry of Transport of Malaysia. It is helping them to communicate more effectively with their stakeholders, and it is making it easier for people to find the information that they need.
The website is also helping the ministry to improve its reputation. People are now more confident that they can get the information that they need from the ministry's website, and they are less likely to call the hotlines with questions.