We all know the Ps of Marketing, this was taught in Marketing 101 and globally accept is 4P. However, in 2018, I figured these Ps have to be updated to accomodate the behaviors and demand of the present customer.
Why use Ps of Marketing?
The short answer is it gives you shortcut to do marketing for your posts, brochures etc.
The long answer is, Ps of Marketing can help you to identify your Unique Selling Proposition (USP), a different approach than your competitors. Ps of Marketing can also help you to define your Value Proposition (VP) for your customer. When the two combined (USP + VP), your marketing would be in an ideal position. As it's different than your market and fulfills your customers needs.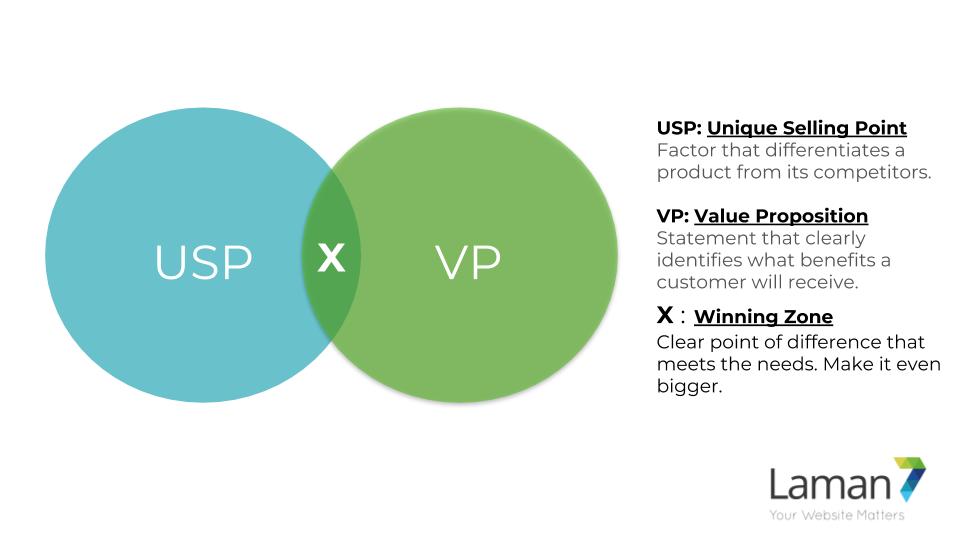 1. Product

These are the items that you are selling. It can also be service (if you're in a service industry). Without product, you can't be in business nor you can do any marketing.
USP for Product - Product is the easiest to be unique. Color, Packaging, Copywriting, Warranty, Design.
VP for Product - Save Time, Solves Problem, Easy to Use, Convenience.
2. Place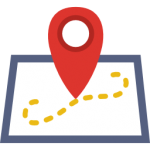 Place is the location where business is located. For example, small convenient stores. You don't go to big malls just when you ran out of sugar. That's why 7-11 (Seven Eleven) is so successful in their business, they are everywhere. Place can also be online, like website, ecommerce store or facebook page.
USP for Place - Nearby, Easy to Access, Delivery, Ecommerce website, Agents - Stockist
VP for Place - Nearby, Quick, Hassle Free.
3. Price

Having been in business for quite sometime, price is the hardest P to determine. Underpriced, it cuts your margin. Overpriced, you don't get any sales. But the best advise I've received on price is to ask your customer how much are they will to pay for it. The next thing you can do is benchmark against your competitors.
USP for Price - Cheap, Expensive
VP for Price - Value for Money, High Return of Investment
4. Promotion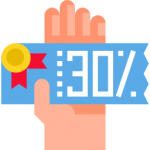 Promotion is always misunderstood to "give discounts" or slash your price. That's maybe half of it. The truth is promotion is more like an "Offer". What are you giving extra that no one is giving. Promotion can also be your channel of marketing. If you're selling product, you can bundle or package your products together with complementary items. You can also provide gifts, freebies, free trials (freemium).
USP for Promotion - Freemium, Trials, Gifts, Exclusivity, Rarity, Discount (Sale),
VP for Promotion - Free, Test kit, Free Sample, Unique, Limited Edition, Discounted Price.
5. People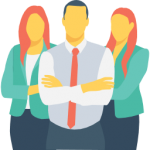 People are the ones running your business either for service or promoting product. It can also be referred as talent. If you're selling fitness products, its important for your sales representative to be physically 'fit'. This gives the right image to your product. Similarly for us (web designers), we can't send interns to service our customers, they won't know how to deal with customers.
USP for People - Talented, Educated, Experience, Proven, Good Atttitude
VP for People - Understand what customer wants, Consultative, Heartwarming, Advisory.
6. Physical Evidence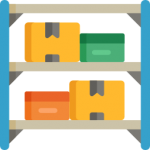 Show that you truly exist. Today, you can just render a product and show how good it looks, but it can't be substitute with having piles of stocks. Similarly for services, you can show your pricelist or brochure of what you do, you need proof that you do have the manpower to deliver service. You can also show that you've done ground works, like roadshow or events.
USP for Physical Evidence - Abundance of Product Stocks, Picture of Office, Roadshow
VP for Physical Evidence - Feels Trusted, Safe & Reliable.
7. Process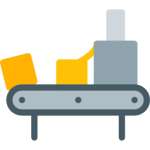 This P answers the question "How it's being made". You have probably been curious of how things are made, how your food was prepared, whether it's clean, dust free and so forth. Fulfilling your customer's curiosity can help boost trust in your products & services. However, you may not want to display all your process as this might allow copycats.
USP for Process - Efficient, Clean, Quick, Framework, Stable
VP for Process - Trustworthy, Reduce risk, Quicker Delivery
8. Proof (Social)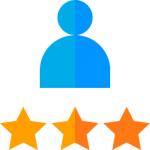 Do you buy products that have high or low rating? That's what social proof is. The first to pioneer this is Amazon, where they allow customers to rate the books sold on the platform. As a result, more purchases happens when there's a lot more 'stars'. This applies to any other businesses. Highlight your satisfied customers, testimonials, even case studies.
USP for Proof - Case Study, Testimonials, Screenshot of Whatsapp conversations, Facebook Rating, Google Rating
VP for Proof - Feel Secure, Trustworthy
9. Portfolio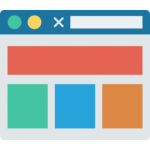 This mostly applies to service industry, where there's an outcome for the services rendered. For industry like mine, I normally show whom we've worked with and the websites that we've built. Printing, Cleaning, Painting, Public Speaking, Server installation, you get the drill.
USP for Portfolio - Show your highest paying customer. Sophistication, Complexity, Ability to Deliver.
VP for Porfolio - Trustworthy
10. Prestige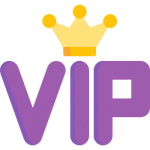 This P applies to product of higher perceived value especially luxury goods such as BMW Coupe, Prada Handbag, Brietling Watch, Vera Wang Bridal Gown and such. Not many brand can proof the 'prestige', a lot failed too. To play in this area, you'd need celebrities, world class athletes, high class people, instagram famous to endorse your brand or even sponsor the Fifa World Cup
USP for Prestige - Endorsement, Event sponsors, Hire Ambassador
VP for Prestige - 'Wannabe', Feel Good, Feel Special, Sign of Success.
11. Productivity & Performance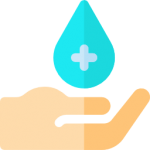 This P is what it can do for customers. Let's take the most cliche example, iPhone. Every year, they up the game, calling it the 'fastest iPhone ever', and we bought into it because there's proof that it does perform better as well as increases your productivity. This P is especially good to show your product can do wonders for the users.
USP for Productivity & Performance - Fastest, Quickest, Lightest, Bespoke, Highest Quality, Latest Technology
                                               VP for Productivity & Performance - Improved in Performance, Higher ROI, Higher Quality.
12. Packaged (Bundled Product)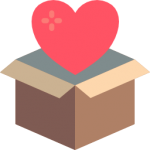 Packaged, Bundled or Combo products, is quite similar to Price, except it's more specific. Customers are more curious about what value for money they get if they spent a little bit more. Package should not be the exact product, it should be complementary products. For example, a travelling kit package consist of facial wash, moisteriser and eye cream.
USP for Packaged - Comprehensive
VP for Packaged - Value for Money
Conclusion of 12 Ps of Marketing For 2018
Now that I've explained all P, how do you exactly use it in your marketing?
It's an impossible to feat to actually fulfill all 12P. But what you can do, is at least fulfill 6-7 Ps in your marketing campaign. Use these Ps in your :
a. Copywriting - Be sure to explicitly mention the benefits of using your product or services.
b. Photograhy - Use these Ps in your photos, Place, Product, Physical Evidence etc. Hire a professional photographer or at least learn some basics. Great photography can help you sell.
c. Podcast or Audio (Radio stations) - Highlight these Ps in audio format. Use sound effects or music to further enhance the P.
d. Video - Use these P in your video commercials, video reviews
e. Offline Marketing - Ps such as Place, Product, Promotion, People would be really in this aspect. Be sure they live up to your brand standards.
f. Website - The best Place to Basket all your Ps is your website. Ensure all item a. to e. are in your website. Make them harmonious, your website will sing for you!