Tuneboss
Necessary Change to Facilitate Global Expansion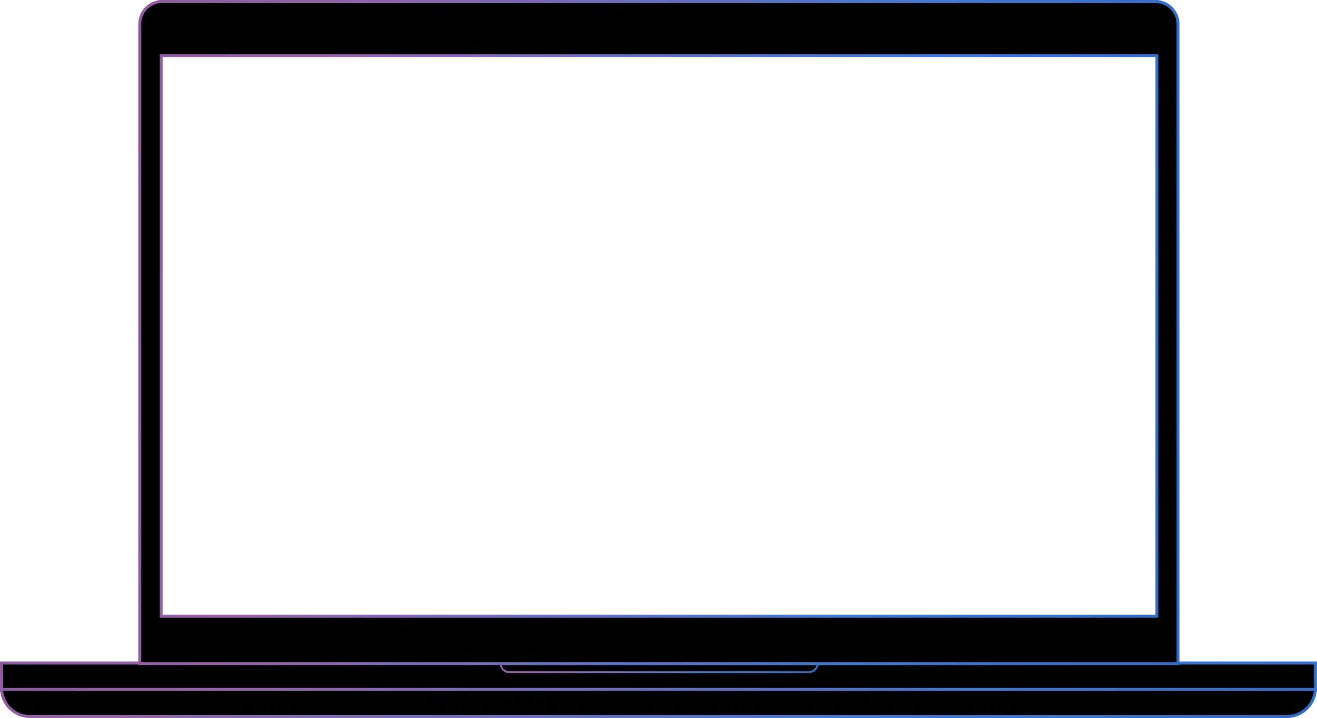 About Project
Tuneboss is an innovative company that makes plug-and-play motorcycle's Engine Control Unit (ECU) enabling riders to tune the engine performance according to their needs.
Scope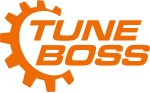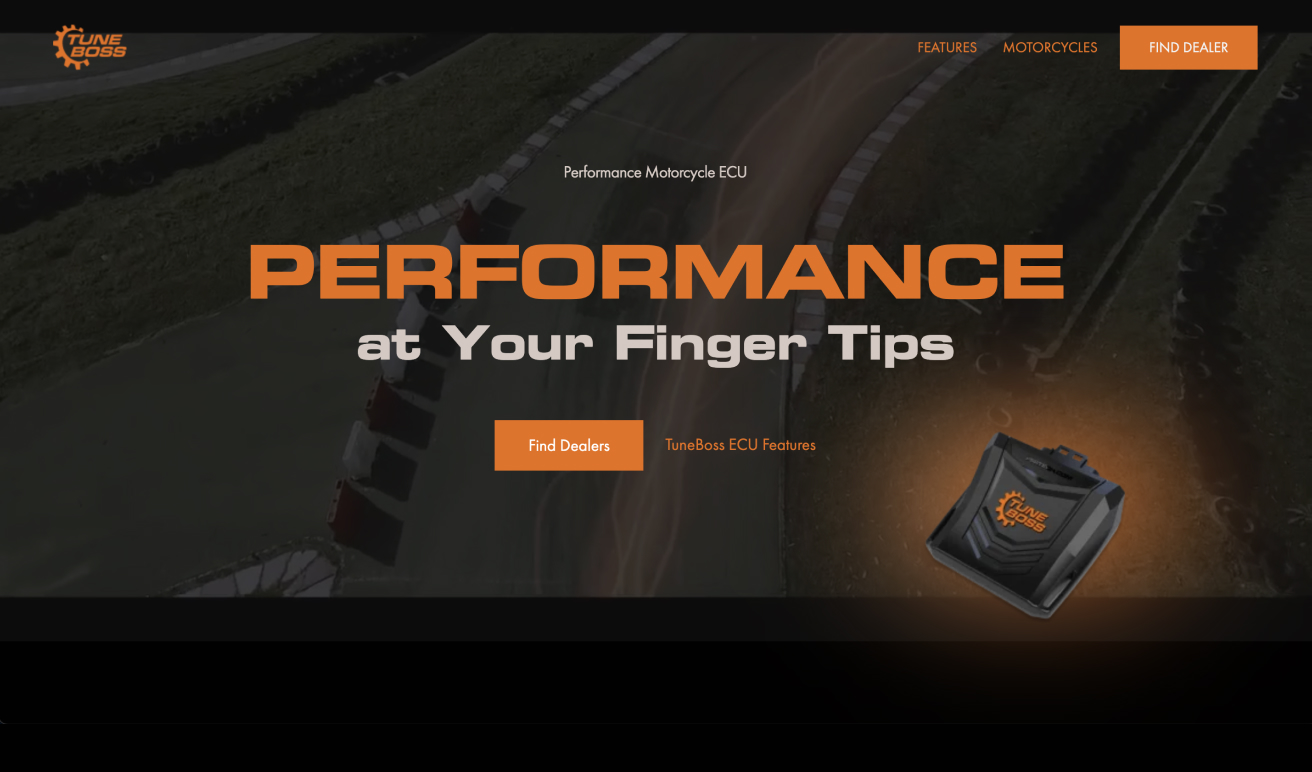 Situation
Their products were in high demand, but their old website was not up to the task.
The website was outdated and difficult to use. The information was dry and hard to understand, and the design was not appealing to motorcycle riders. As a result, Tuneboss was missing out on potential customers.
Challenge
The challenge was finding the delicate balance to be struck between being informative and holding the reader's interest. Too much information can be overwhelming and lead to reader fatigue, while too little information can leave the reader feeling unsatisfied.
Plan
Luckily, the founders had access to valuable feedback from dealerships and customers. This feedback helped us to identify the key information that potential customers were looking for.
We redesigned Tuneboss's website from the ground up. We made the information clearer and concise, and we used engaging images and videos to capture the attention of motorcycle riders. We also made the website more user-friendly, so customers could easily find the information they sought.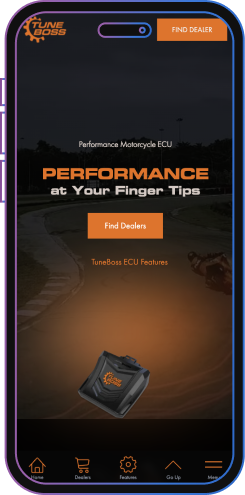 Outcome
The New Website Increased Sales and Led to International Expansion
The new website was a huge success. It resulted in a significant increase in sales, and it assisted Tuneboss expansion into new markets, such as Macau and Mexico. The website is now a key part of Tuneboss's marketing strategy, and it is helping them to reach a wider audience of motorcycle riders.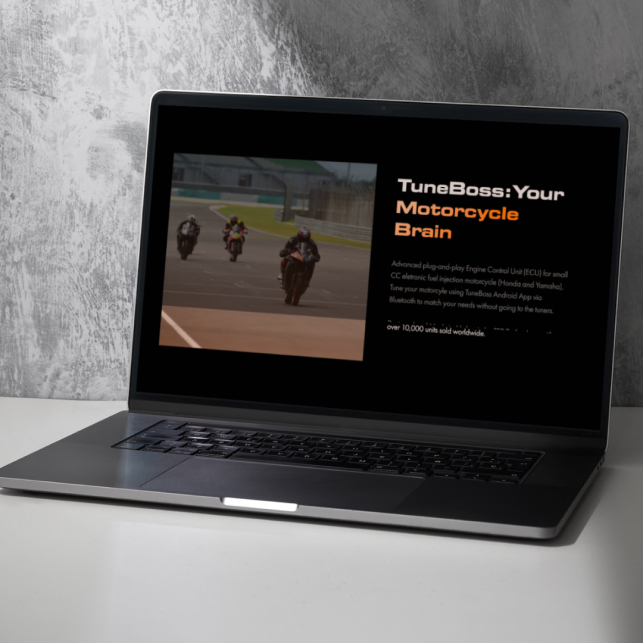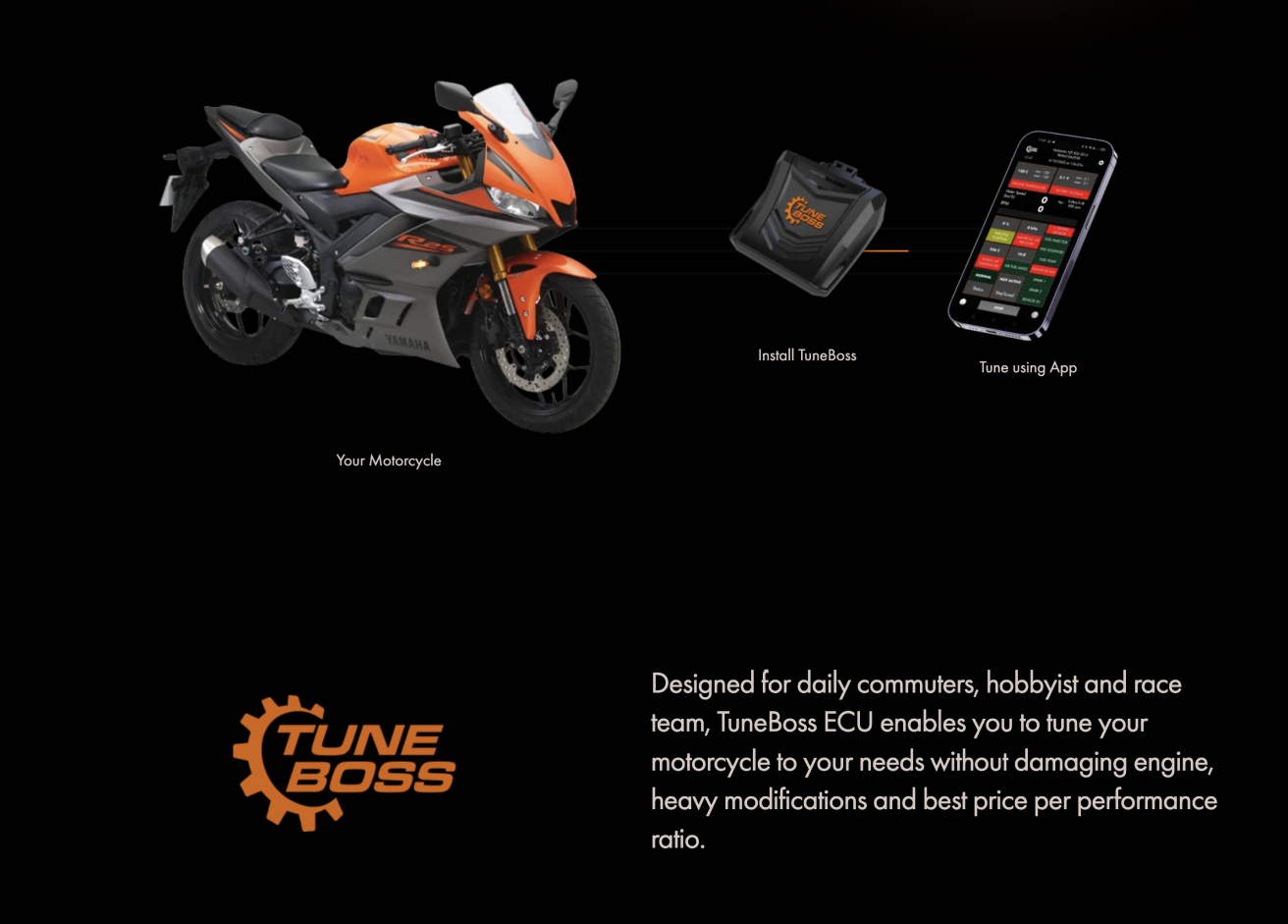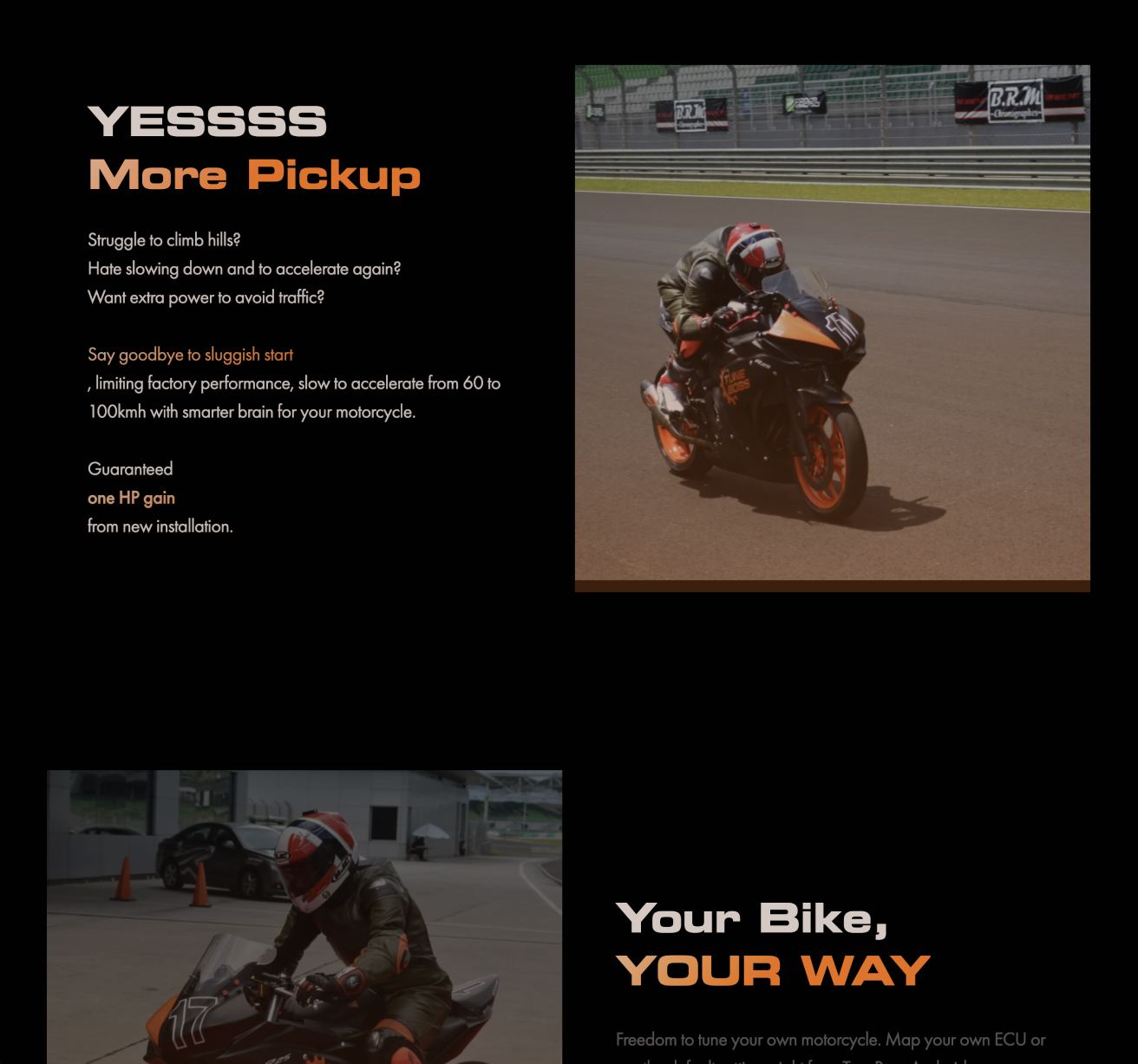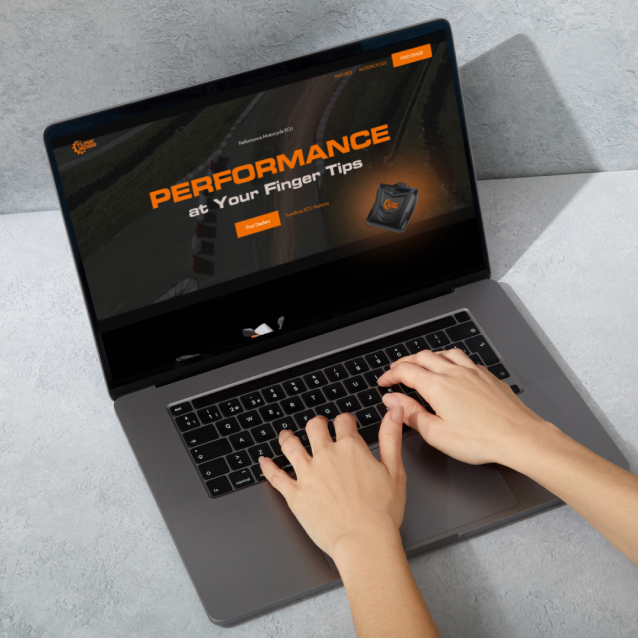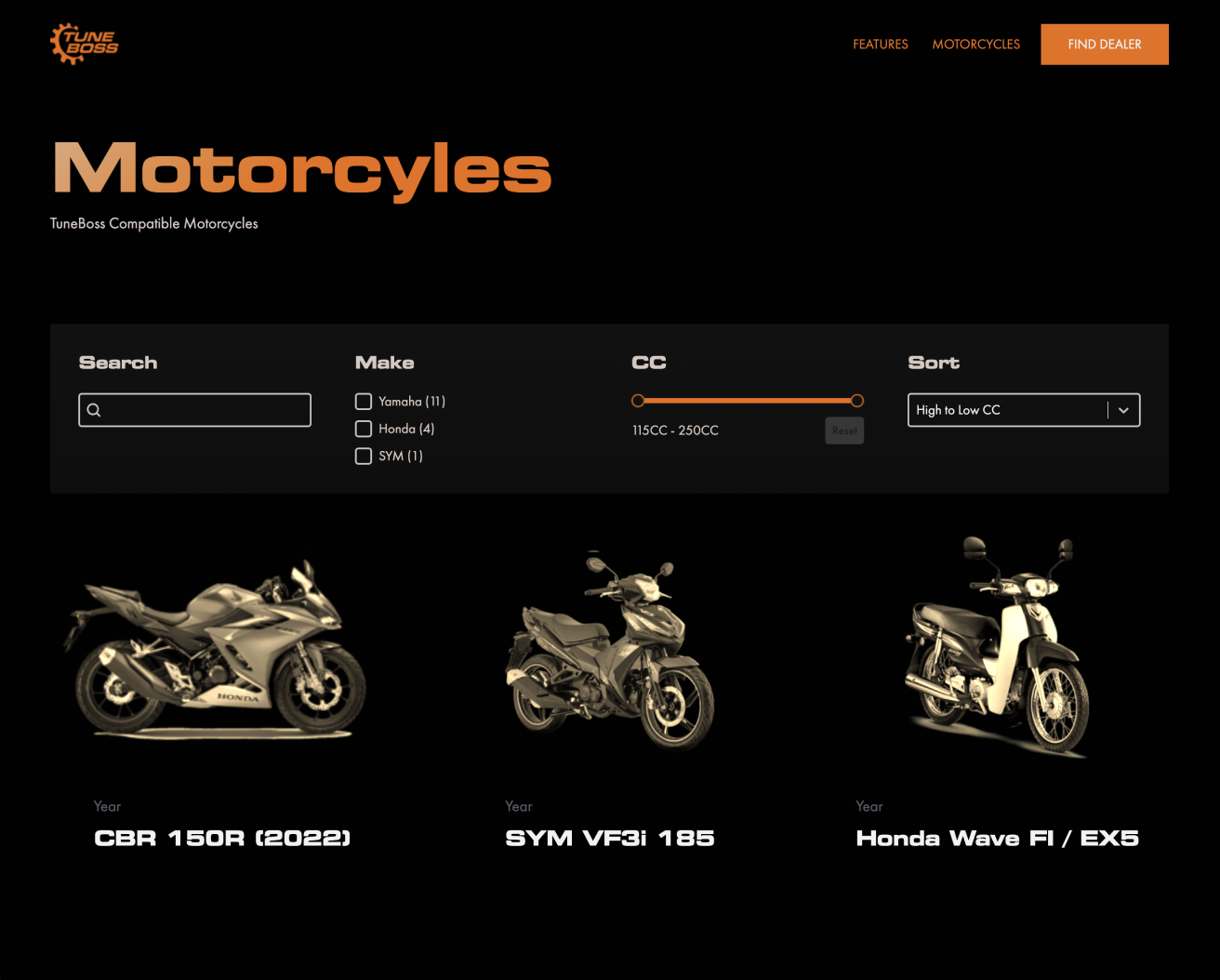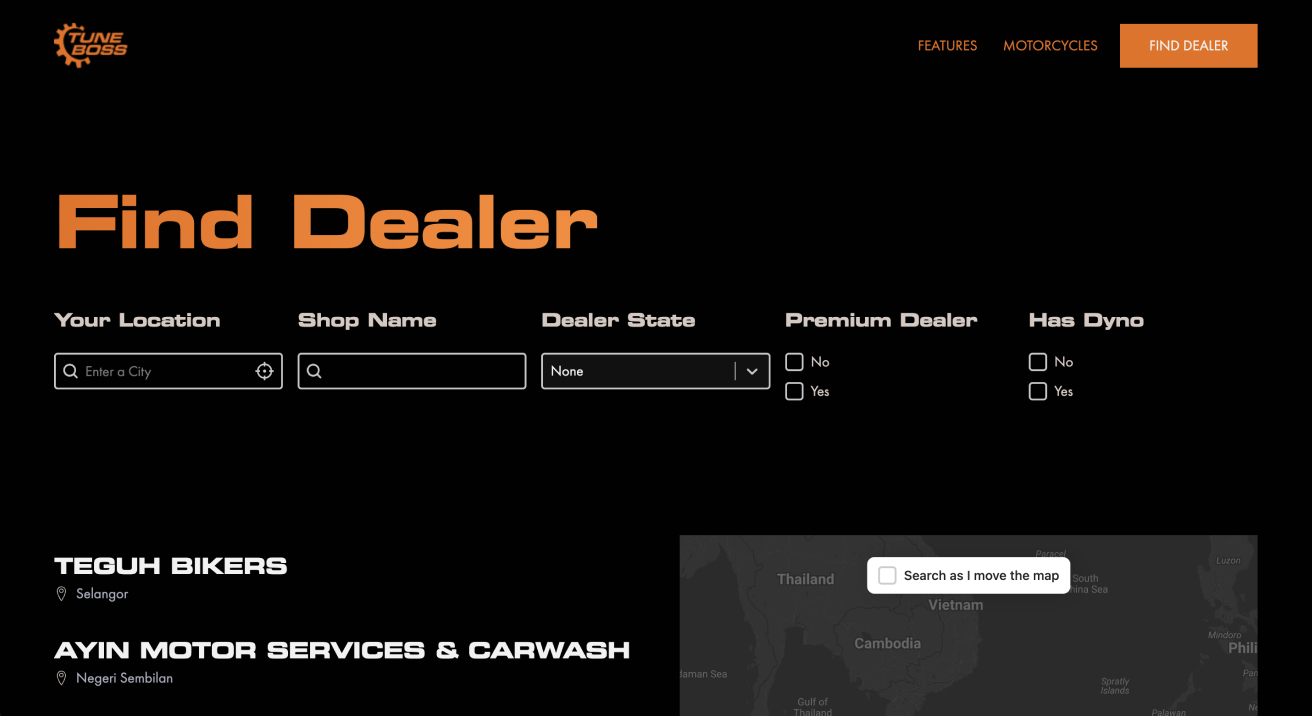 We recently worked with Laman 7 to revamp our website and was extremely impressed with the results. The team at Laman7 was professional, responsive, and efficient throughout the entire process. The project was completed on time and within budget, and the final product exceeded our expectations. The whole process was thorough, resulting in a website that is easy to navigate, visually appealing, and functioned really well. In addition to their technical expertise, the team at Laman7 also provided valuable insights and suggestions that helped to improve the overall UX. They were a pleasure to work with and I would highly recommend them to anyone in need of website development services
Suffian
– Co-founder, FSR Technology