Why Use Chat System – in what ways can it help business?
44% online consumers say that having questions answered immediately by live agent while doing online purchase is one of the most important feature that every website should have.
Having a chat box at the bottom of your website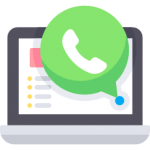 allows you to reach your visitors instantly. They no longer need to use email to ask about your service and products which introduces delays in communication. Using live chat is quick, hassle free and most gets point across quickly.
Besides, the existence of chat box allows you to increase the conversion rate of your website. Visitors are more  confident when they know they are dealing with human to purchase.
Who are using Chat System?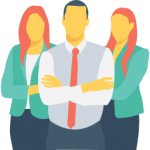 Large fashion retail company like Fashion Valet do implement chat system to answer their customer's inquiries such as stocks available, product options and sizes. Since they're selling items with complex specifications and fast moving stocks, it will be much easier to assist their customers to decide from time to time.
Other B2C company like Coway also use chat system as their customer need to understand the products they're dealing with before purchasing. Their products are not cheap and you need to make sure it is worth the value to bring it home. The chat system helps Coway to improve their customer service experience.
How to add to WordPress or any website ?
You can follow this simple steps below to add chat system.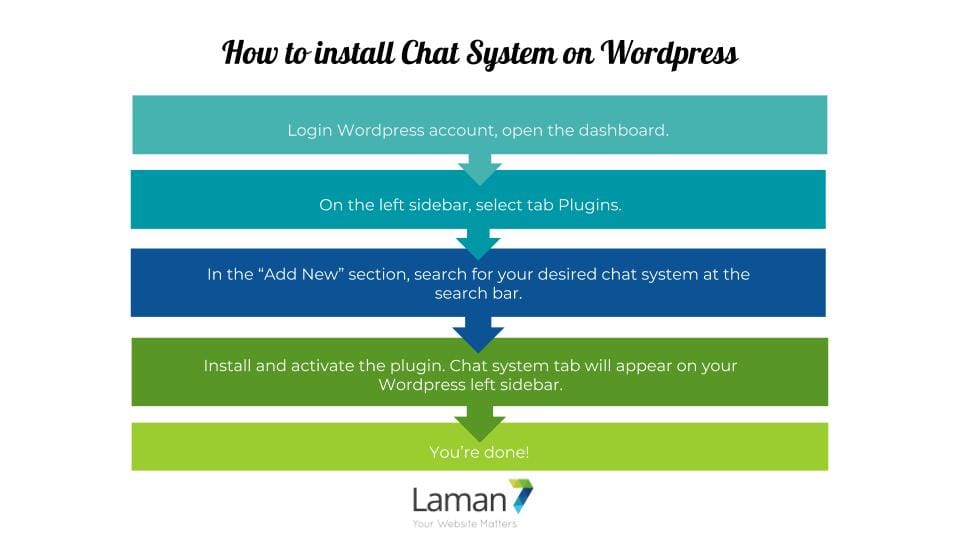 7 CHAT SYSTEM FOR WORDPRESS
Zendesk Chat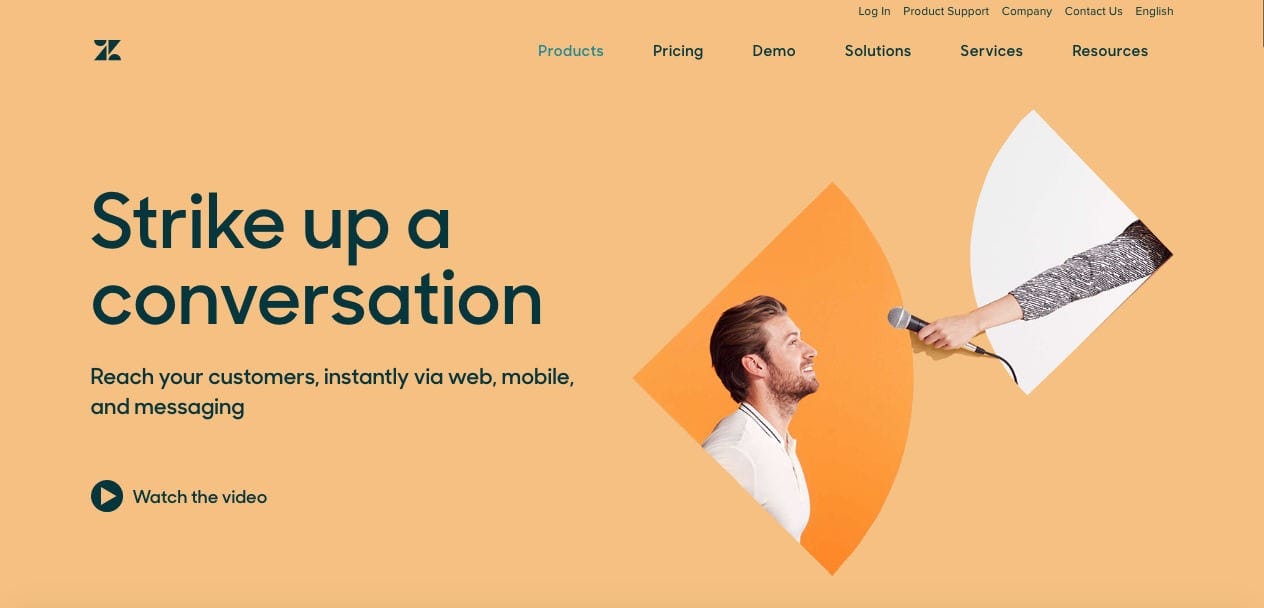 Zendesk Chat (formerly Zopim Live Chat) is the most popular live chat system with stylish widget layout and design. If you are a person who loves beautiful things, then you might consider this one. You can creatively customize your chat widget (can use your own image) to match with your website's theme.
It only takes 3 minutes to register using your email. Once verified, you can view the dashboard.
Speed of registration: 4/5
You will be provided with chat performance reports in premium package where you can manage chat history and also keep track of real-time visitors. While free plan offers you with the most basic features which include chat rating and 30-days chat history.
Easy to understand plan: 5/5
In premium package, Zendesk integrates with FB messenger, Twitter and Line by registering Zendesk Message as extension. You can unlock more features like auto-trigger, departments, roles and permissions and many more in premium package.
Features: 5/5
In term of pricing, Zendesk offers 4 types of price with different features (Lite, Team, Professional, Enterprise). It is between $14 to $59 monthly.
Price: 2/5
Reason to Use: I like Zendesk Chat because it has customizable designs and layout. Besides, Zendesk Message is convenient to respond anywhere I go (on mobile apps).
Reason to Ditch: It's expensive. The Zendesk Message dashboard is quite tedious since it has to be managed separately from the Zendesk Chat dashboard.
Score: 16/20
Tidio Live Chat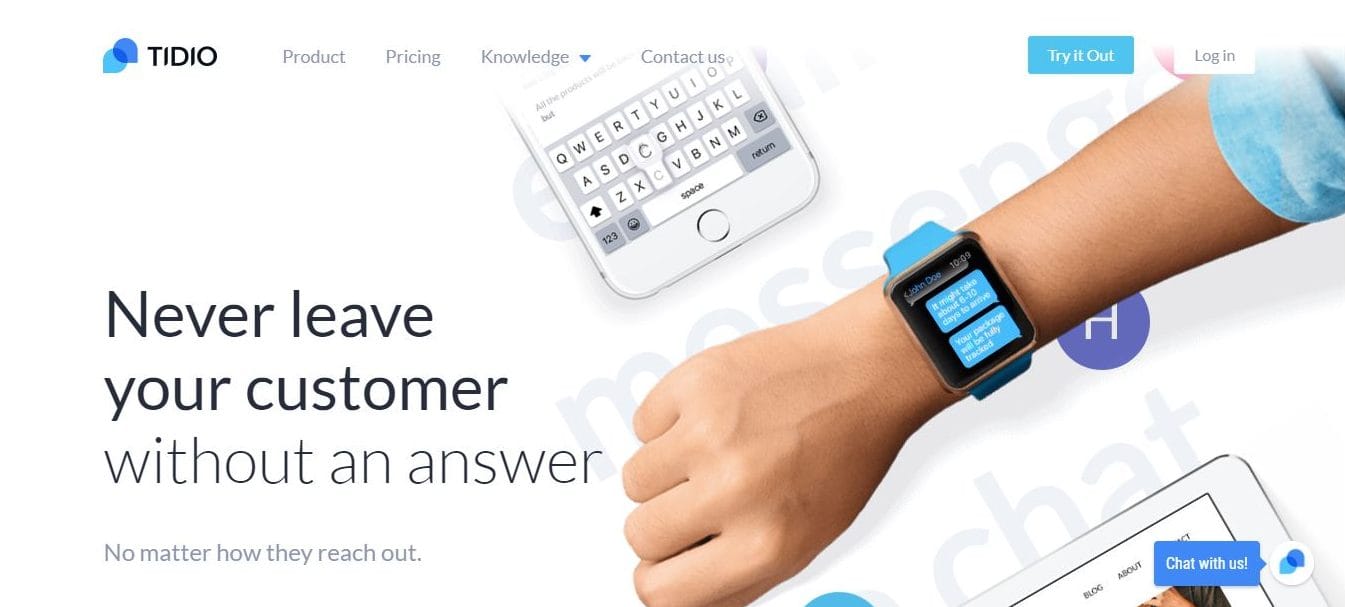 Tidio is one of the simplest live chat system with just one-click registration and you're ready to go. The chat box is customizable with 2 designs (modern theme & business theme) and you are free to change the colors and background image.
They allow you to register using your Facebook account in just few seconds. I manage to get it done in a minute. Easy peasy!
Speed of registration: 5/5
The free version allows you to have one agent one chat open with minimal restrictions. You can enjoy live chat, unlimited tracking and 3rd party integrations like MailChimp, Google Analytics and AgileCRM.
Easy to understand plan: 4/5
The exciting part is that you can have three platforms to respond either mobile apps (iOS, Android), desktop apps or website chatbox. This platforms are all equipped with FB Messenger, email and direct message (offline) where you can manage it easily in Tidio tabs.
Features: 5/5
The free version has no features restrictions but only limited to 3 operators. For Communicator Plan you can add $15 per month for 3 operators ($10 for any further operator) and Automation Plan for $15 per month up to 5000 unique users on your site.
Price: 4/5
Reason to use: The reason why I think I will use Tidio is because of its all in one feature. Now it takes less than a minute to communicate with my customer.
Reason to ditch: No reason. Just that if only they can provide with Whatsapp and Telegram.
Score: 18/20
Tawk.to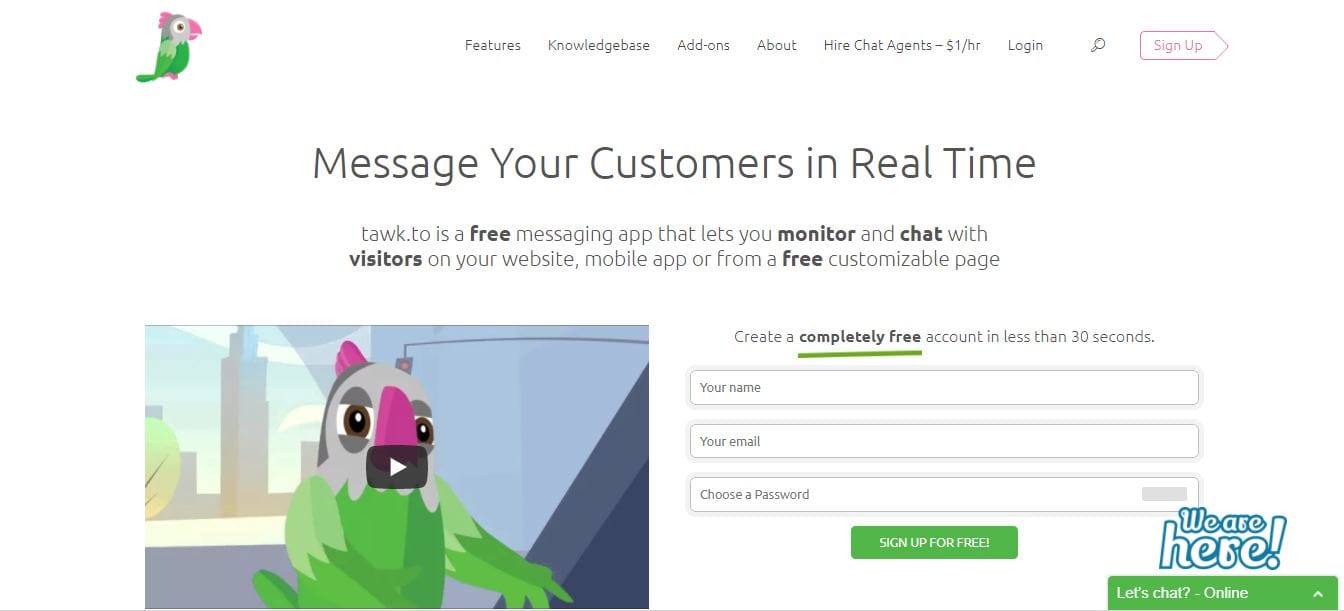 If you're looking for a 100% free live chat system, look no more. No restrictions at all. No ads. No premium version. You can expect all premium features commonly used by live chat system with Tawk.to.
By just filling in your details, in less than 30 seconds, you are ready to start a chat with your customer. It's easy.
Speed of registration: 5/5
You don't have to scratch your head to choose what plan to subscribe because there is only one plan offered. The lifetime free with all features bundled in one chat system.
Easy to understand plan: 5/5
In tawk.to, you can monitor your website visitors in real time and also answers chats from your mobile device by downloading application from Google Playstore or Appstore for free. However, if you're looking for an integrations with FB Messenger, tawk.to misses this.
Features: 1/5
In terms of price, you can keep your wallet save.
Price: 5/5
Reason to use: Save money.
Reason to ditch: Tawk.to doesn't serve a social media integration like Facebook messenger, Twitter and Telegram. I kinda need that.
Score: 16/20
Crisp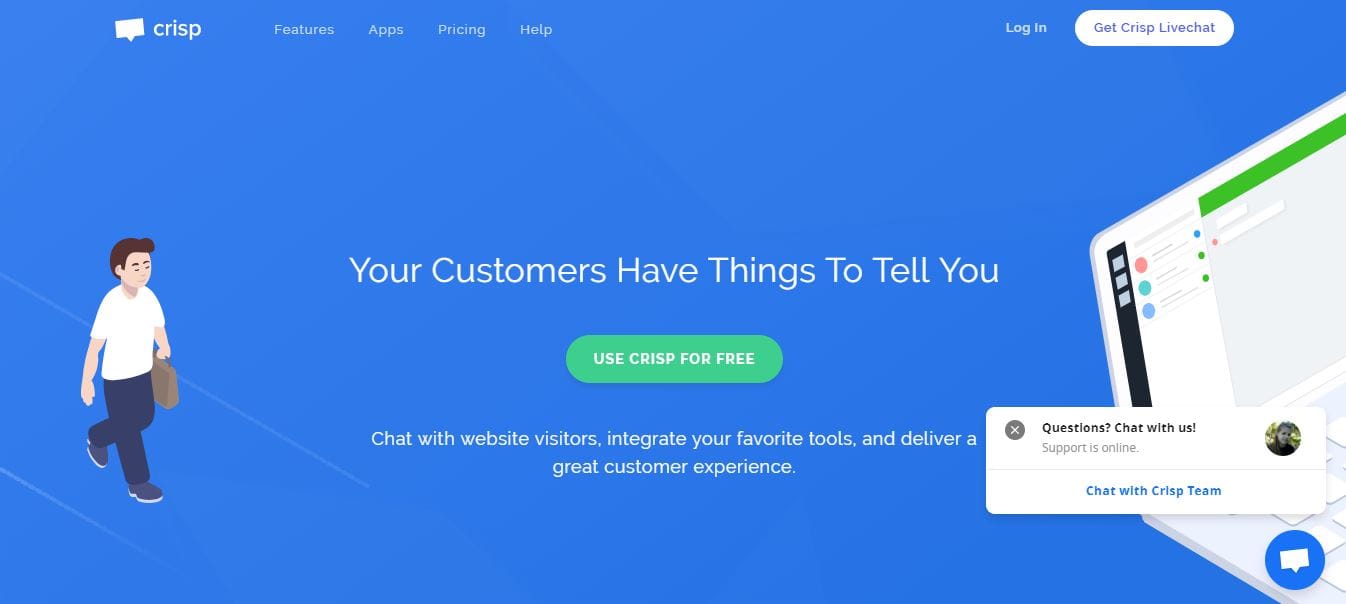 "Stay in touch with your customers, from your office or at the swimming pool". I'm quite attracted to their headline. Crisp is meant for digital workers who loves speedy and mobility. It allows you to interact with your customer from sale to support anytime and everywhere as long as you carry along your mobile devices. You don't have to be on the desk all the time. Just set your working hours and let the automation feature do the rest.
In 30 seconds of registration, you'll be directed to the dashboard to start you chat activities.
Speed of registration: 5/5
Speaking of plan, the free version offers almost most of the chat features needed. However, if you need to expand your team and have access to automated triggers you need to upgrade to pro or unlimited plan.
Easy to understand plan: 5/5
It supports most of your messaging apps that we use everyday such as FB Messenger, Telegram, Email, Twitter and SMS (paid plan). No matter how your customer try to reach you, a message will notify you.
Features: 5/5
The price is expensive. You need to pay $25/month per team (4 agents) for pro plan and $95/month per team (unlimited agents) for unlimited plan. However, in free plan, you can only have 2 agents at a time.
Price : 2/5
Reason to use: Taking a deeper approach in messaging apps is what I'm looking for especially FB messenger and Telegram. Plus, it has a geo targeting feature where I can find information about my visitors. One more, you can attach documents to the chat as well. Thanks to Crisp for making it works for all.
Reason to ditch: Nothing. It's just the matter of price.
Score: 17/20
LiveChat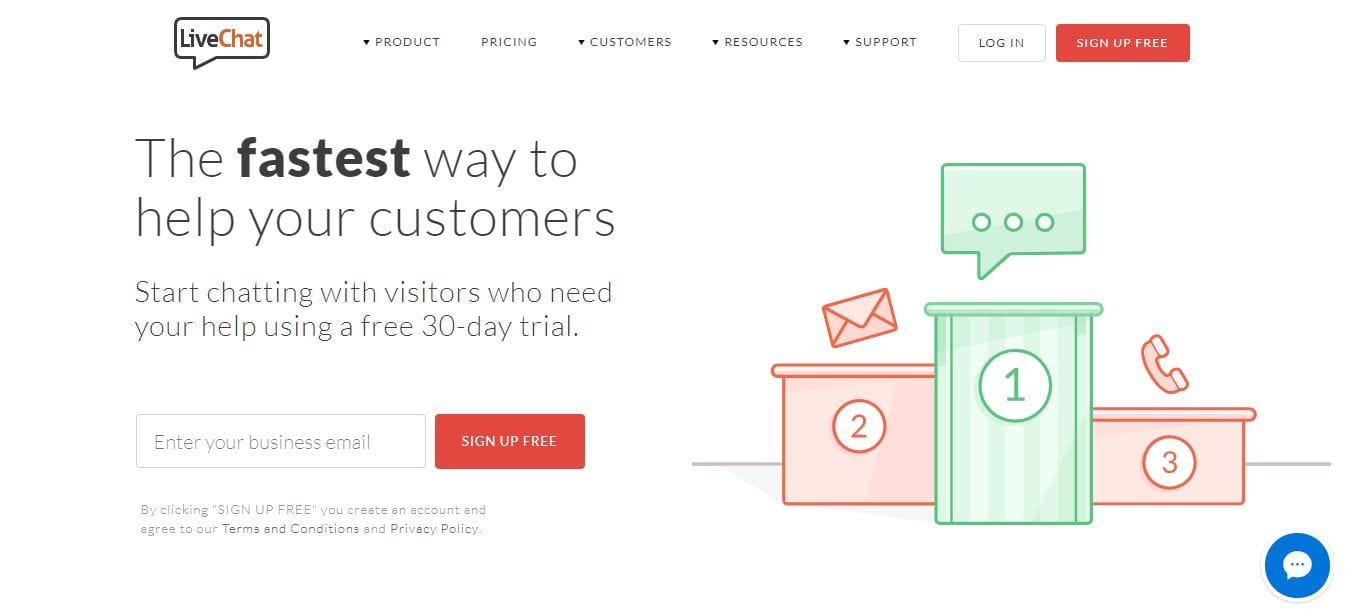 LiveChat is a very easy to use live chat system. It provides you with customizable chatbox and ratings. Customers are able to leave feedback indicates their chatting experience. This can help you to improve your chat performance. Besides, at the bottom of the LiveChat, share button is provided to let your customer give you a shout out on their social media.
It takes about 5 minutes approximately by answering a lot of questions regarding your business and personalize your chatbox.
Speed of registration: 3/5
While the other chat system offers you with free basic plan, LiveChat offers paid plan from starter to enterprise. Only 30 days of free trial. To continue using it, you need to upgrade to either starter, team, business or enterprise plan.
Easy to understand plan: 3/5
LiveChat just allows integration with FB messenger. However, you need to spend another $10 for this feature.
Features: 1/5
The price of the plans offered from $16 to $149 monthly per seat, annually or monthly. No free basic plan. Only 30 days trial is available.
Price:1/5
Reason to use: I love the ratings feature that they implement in their chat box where I get chance to know my chat performance.
Reason to ditch: There is no free plan. Only paid plan available even as a starter. Way too expensive.
Score: 8/20
ManyChat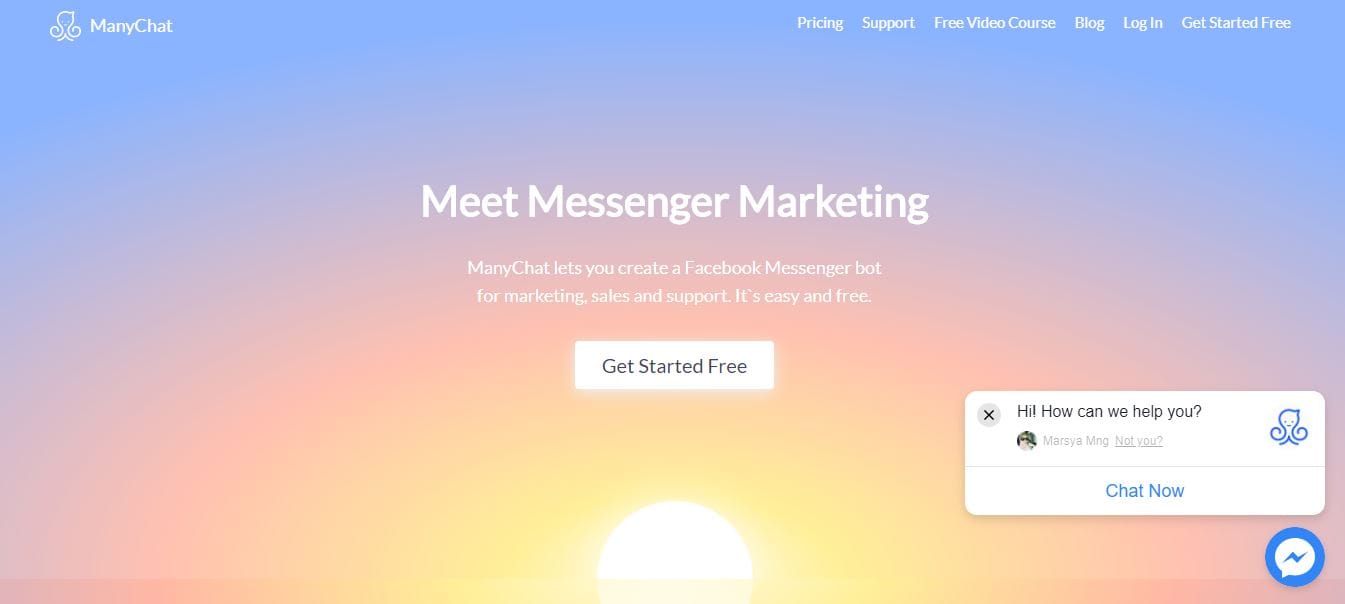 ManyChat choose to focus only on FB Messenger as it is the most engaging channel with 80% open rates and 4 to 10 times higher CTR's compared to email with over 1 billion users.
The PRO plan are charged based on the number of subscribers. The more subscribers you have, the more you'll need to pay. Plus, each facebook page connected to this subscription will be billed as a separated account.
Easy to understand plan: 2/5
Once you registered using Facebook account, you'll be directed to the option to choose which facebook page you want to link with.
Speed of registration: 4/5
ManyChat helps you to grow your Messenger audience with the Growth Tools by converting traffic into messenger subscribers. That includes Facebook Ads, website, promo material and many more.
Feature: 4/5
The pricing is fair as small businesses don't have to pay that much unless they experienced a growth in the number of subscribers. The pricing starts from $10 for 500 subscribers monthly for PRO plan. Unlike PRO plan, Free plan has no charge on the number of subscribers.
Price: 4/5
Reason to use: Honestly, I just love the Growth Tool. From there, you know which marketing channel works best for you.
Reason to ditch: As it charge you based on the number of subscribers, I may have to think twice before growing my number of subscribers.
Score: 14/20
ConvertFox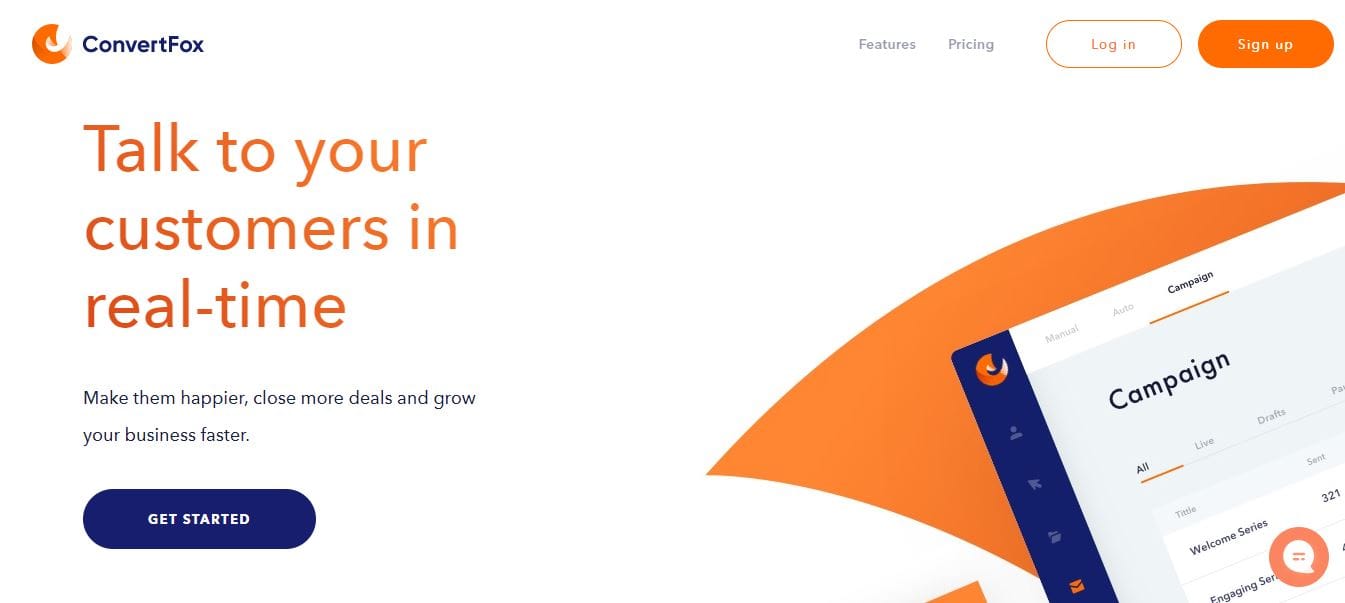 ConvertFox is an all-in-one marketing and sales suites as it includes email marketing, marketing automation, knowledge base and chatbox as well. Apart from cool designs and layout, they do insert an emoji features in their chatbox which makes it more lively.
Getting started with ConvertFox only takes 20 minutes followed by series of setup guide before you start your marketing automation activity.
Speed of registration: 1/5
For Basic plan and PRO plan, both are charged based on the number of your subscribers. While Basic Plan includes user segmentation, livechat, email campaigns and manual event tracking, Pro Plan has all the basic features with the addition of marketing automation, insights reports and priority support.
Easy to understand plan: 3/5
ConvertFox do not support FB messenger except for mobile application for you to use it on-the-go.
Features:1/5
Free version offers up to 500 subscribers while growing to 1000 subscribers will need you to pay extra $19 monthly for Basic plan and $29 monthly for PRO plan. However, 21 days free trial are available for you to try it on.
Price: 2/5
Reason to use: Convertfox provides a shared team inbox which allows you to manage chats and emails with unlimited agents.
Reason to ditch: No integration with social messaging applications. Not preferable.
Score: 7/20
Overall scores are as below:
|   | Zendesk | Tidio | Tawk.to | Crisp | LiveChat | ManyChat | ConvertFox |
| --- | --- | --- | --- | --- | --- | --- | --- |
| Speed of Registration | 4 | 5 | 5 | 5 | 3 | 2 | 1 |
| Easy to Understand Plan | 5 | 4 | 5 | 5 | 3 | 4 | 3 |
| Features | 5 | 5 | 1 | 5 | 1 | 4 | 1 |
| Price | 2 | 4 | 5 | 2 | 1 | 4 | 2 |
| Total Score | 16/20 | 18/20 | 16/20 | 17/20 | 8/20 | 14/20 | 7/20 |
Highest Score: Tidio
18/20
Lowest Score: ConvertFox
7/20

For Startups
New business that's venturing into websites, who is the best bet?
You might want to consider free chat system like tawk.to which I think it covers most features offered in most premium plan.
However, if you're looking for a chat system that can integrate with FB Messenger, use Manychat.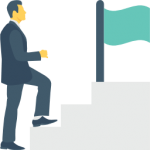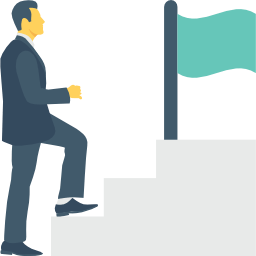 For Mid tiers
Who already owned a website, which platform to choose?
If you're planning to cut off your budget but with more features, just choose a free plan with basic features like Tidio Live Chat. You can upgrade it to premium plan if you want to access to the premium features whenever you're ready.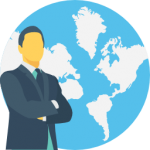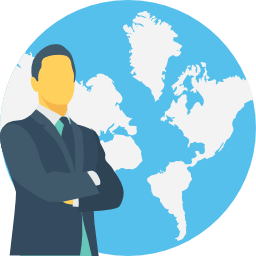 For Enterprise
Established business, wants better tools and integration? Which would you recommend?
For better tools and integrations, I'd give Crisp my thumbs up. It allows you to connect with most online messaging platform like Telegram and Messenger. If you don't mind spending, then you might give this one a green light.
We hope this helps you in making better decision for your website. Do gives us a shout out for any questions regarding website. We would be glad to hear it from you. Till then.
Goodluck!