In this post, we're going to show you how to convert web visitors into leads without any marketing team. This is a great way to increase your current leads, and it doesn't require any expensive or time-consuming tools.
Before we start, it's important for you to get web traffic first whether through SEO or Paid Advertising. Without traffic, any optimisation is useless.
Let's get started!
1. Offer Freemium or Free Trial Kits
Freemium models allow users to access a product or service for free, but require them to provide feedback in order to continue using the product or service.
Trial kits allow users to try out a product or service before they commit to buying it. Both of these methods are effective ways of generating leads from your website.
Here's an example from Lumin.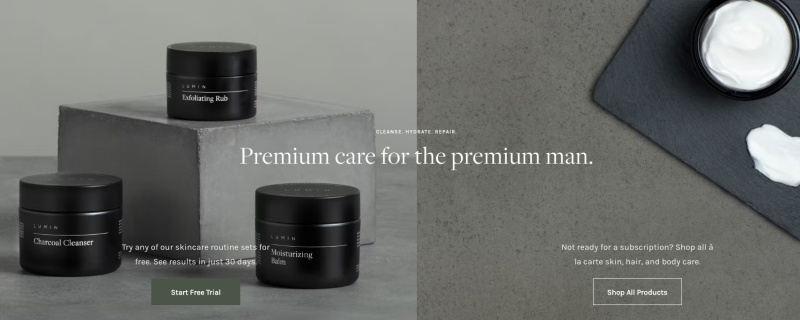 Like most men, I don't generally take good care of my skin. It's not because lack of trying, but because there are so many options to choose from.
Lumin offers free trial kits, which saves the hassle of figuring out what I should put on my face.
The cons: You have to 'bribe' (which means costs) leads to trading their details.
2. Write Better Headlines (and Subheadings)
People don't read websites, they scan through the content.
So, if you want people to actually read your website content, then make sure your headlines are catchy and attention-grabbing. And, of course, make sure the subheadings match up with the headlines.
Every section needs a subheading,
Make it emotional – use emotional words.
Make it short – readable in 3 seconds
Data-driven – using stats to reason.
3. Write Clear CTA Copy
Your CTA copy is the text that your visitors will see before they decide to take any action.
Make sure it's clear and concise, and include your desired action (sign up for your email list, download your product, etc.).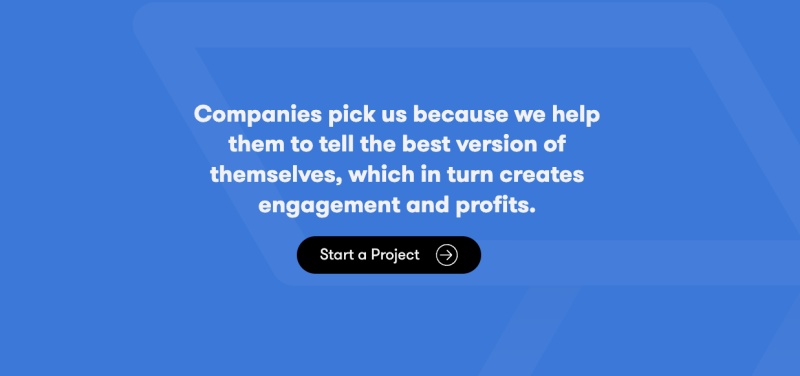 It's clear what our intentions are, to start a project with Laman7.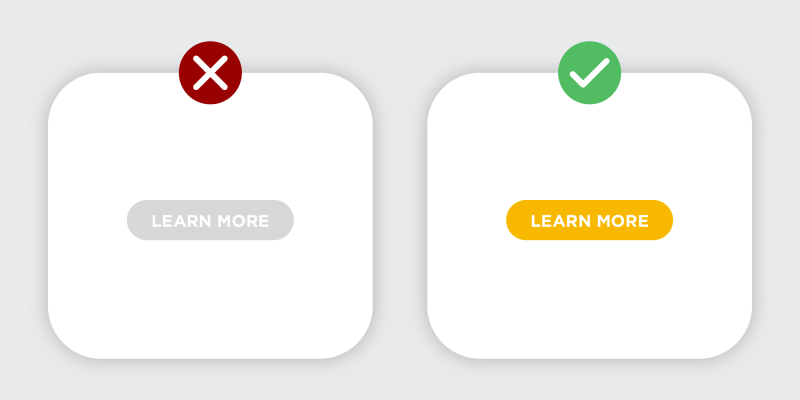 4. White Spacing Content
White spacing content? What is that?
White space is the empty space between words on a page, or between lines of text.
Most of us are tempted to fill in all the gaps on websites. Make it crowded like a magazine. Well, you don't have to.
White space in web design helps readers scan and focus on your content. When white space is used judiciously, it can help your website look more polished and professional.
5. Write Better Website Copywriting
Since this blog post doesn't require a marketing team, let's make this simple.
Write accurately.
That's it. Most of the time visitors don't convert because we are trying too hard to little to convince them. The more you tell about your product, the more you sell.
Remember essay writing in Primary School, the 5W1H. That's the only tool you need to write influential copywriting.
Answer all visitor's questions and make sure it's readable.
6. Beautiful Product Image
There are a few things you need to keep in mind when creating your image.
First and foremost, make sure the image is high quality. If it's not up to par, potential customers will be turned off and they'll never bother clicking through to learn more about your product.
Second, make sure the image is relevant to the product you're selling. If you're selling software, for example, don't put an image of a flower on your homepage.
Your customers might not understand what your product does and they'll likely walk away before they've even had a chance to decide if they want it or not.
Finally, make sure the image is eye-catching enough that people will want to click through to see more. A catchy headline or powerful message can help get people interested in what you have to offer right away.
7. Test and Optimize
Once you've done 1-6, it's time to test with different variables, headline, CTA, and Images.
Every test should last 1 week unless you have a special tool that can generate 2 or 3 different versions of the same page simultaneously. OR any sizable number which you think is logical, e.g. 1000 visitors.
Beware of over-optimizing, where you keep changing variables as you may end up with unactionable data.
Tried Everything to Convert Web Visitors Into Leads?
You need a new perspective. You probably need to redesign the existing website.
Here are the potential challenges:
You can't edit the current website
The information structure is a mess
You don't want to destroy your Google ranking
Not sure how to do copywriting
Your design style is outdated
With our website revamp service we've helped complex B2B business and corporates who wants more high-end sales and leads to their website by making it simpler.
Let's have a chat and see how we can help get you more leads.