Website Revamp
Beautiful Website, Ready For Marketing
Finally a website that's clear, converts and marketing ready.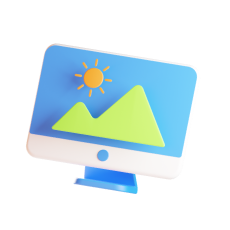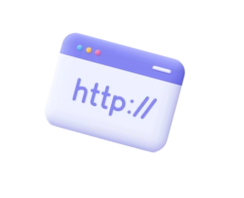 "Marketing work done"

"Executed perfectly"

"Got us great leads"
Ugly and Confusing Website Hurts Sales
It's difficult to convince your prospects when your website looks like the 90s. Your sales people won't refer leads to it, preferring to interact manually , busy and not productive.
Website Is Your No 1 Salesman
Lack Credibility
Bad design make it hard to get the message across.
Decreased Engagement
Users quit website if they can't find anything relatable, ugly and confusing.
Brand Perception
Users equates design of website as how the company is run (look at Apple)
Website Revamp
Scope
Web revamp, also known as website redesign, is the process of making significant changes and improvements to an existing website to enhance its appearance, functionality, user experience, and overall performance.
Web revamp is undertaken to give a website a fresh, modern look, and to align it with the latest design trends, technologies, and business goals.
Beautiful and clear messaging that gets clicked.
(Website Revamp is part of Acquisition in Marketing Funnel)
Website Strategy
Conduct a thorough assessment of your current website, plan the sitemap, user flow, objectives and style
Copywriting
Our copywriters will write your website to persuasive, geared towards helping your clients succeed. We won't bore your audience.
Website Design
Using persuasive design to drive sales with strict design principles, grids, gestalt principle and best practise in UIUX
Website Development
Develop your website on WordPress as per design with lean coding and fast iterative.
Hosting
Your new website will be a dedicated server with 24/7 live uptime and powered by cloud using Litespeed
SEO Ready
Your website is ready to receive traffic from Google and optimised for crawling and ranking.
Speed Optimisation
Make it your website super fast even on 3G.
Customisation
Further customisation features that fits the idea to generate leads.
Unlimited Pages
As your Marketing team, we'll advise you the number of pages for your website so you don't get bogged down by page limitation.
Website Designed to Generate Leads
Expected outcome from Website Revamp
04
Get leads to your email and CRM
05
Detailed explanation of your product
06
Marketing ready website
FAQs
What if we don't like the website?
You may not agree with our design direction. However, good looks isn't what we're after. It's getting leads.
Can we change the design?
It depends on which area would like to change. We normally follow your brand guidelines and ensure your brand consistency.
Do I own the website once it's completed?
You will own the website after 1 year contract.
Do we remove my current website?
Yes. In order for our marketing to be cohesive, we'll need to rip and replace your existing website. Don't worry, we'll perform backup