Don't
burn

your web design Budget.
Step Zero for Every Website Design is to have the perfect strategy.
Free Printable A4 Format.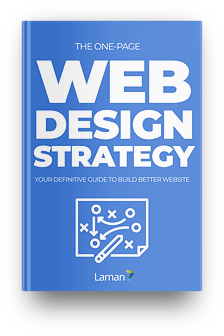 By completing this form, you agree to receive emails from Laman7.
Please allow a few minutes to arrive at your email.
A website that don't work is as good as discarded flyers. It brings nothing to the table, no traffic, no leads, no prospect, no customers. Which means no sales/ business.
Here's 7 typical problems during web design process.
Designers don't understand the brief. The direction of business.
Too many emails back and forth, everyone loses track.
Getting approval & change direction in the design from management.
Too many stakeholders, everyone wants to take lead.
High expectations, but low quality because the brief lacks clarity.
Designers charges overtime, but you can't ask for more budget.
Designers give up, you are stranded with unfinished project.
It's ok to burn the budget, you can always get more money/ earn it back. What you can't get back is TIME. It's the most precious commodity we're fighting for.
Avoid them by downloading our FREE 1 Page Web Design Strategy.
Designed for Business Owners, Managers, Marketers who plans on building or redesigning their website.
50% Faster Design & Development Time
Going back and forth is downright tiring. Not to mention change in direction because 'someone read an article'.
Get Everyone on 1-Page
Clear understanding of everyone's role and ensures work towards building a successful website.
14-page Detailed Explanation of Every Field
A Step-by-Step explanation to help you fill in the Strategy correctly. Also makes your strategy more comprehensible.
Avoid Time Wasting & Code/ Design Creep
Avoid going back to drawing board or role out new features when you're developing your website. Lesser variation orders.
Align Your Marketing, Bridge Communication Gap
Ensures that your website tells the right message about your business. Capture new leads, and strategise to nurture them.
#36 Tips from 22 Years of Web Design Experience
You won't get this anywhere besides being a web designer that failed to deliver multiple projects.