SEO Service
Turn Your Website Into Money Magnet
Capture maximum attention and dominate the top Search Result for your client's keywords.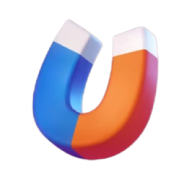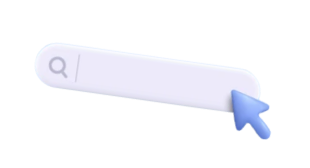 "Marketing work done"

"Executed perfectly"

"Got us great leads"
Missing Out on Lucrative Opportunities?
Clients are looking for ways to solve their problems and achieve their success. But you are not found online.
Never Missed an Opportunity Again
Missed Organic Growth
You missed the chance to get to know business that are struggling for help.
Low Competitiveness
Miss out on big opportunities that you can deliver flawlessly.
Low Authority
Your not scene as expert even though you have 20-30 years experience.
High Cost to get Discovered
You need to spend on ads to get more clicks to the website. Leading to higher acquisition cost.
SEO Service
Scope
Search Engine Optimization (SEO) service, is a professional service provided by specialized agencies or consultants to improve a website's visibility and ranking in search engine results pages (SERPs).
The primary goal of SEO is to increase organic (non-paid) traffic to a website by optimizing its content, structure, and other elements to align with search engine algorithms.
Attractive and engaging content creates conversations.
(SEO Service is part of Awareness in Marketing Funnel)
SEO Audit
Perform SEO audit to understand your current website and how it's ranked.
Keyword Research
Do research to know what your dream client is typing in Google to find answers.
Competitor Research
Check your competitors, and compete directly with them
Content Planning
Plan content to be released consistently and improve Google algorithm (bot).
Technical SEO
Ensures the website is using the right schema, meta data and inter linking articles.
Backlink SEO
Write to press releases to get exposure on other websites that links back to your website
Tracking and Monitoring
Monitor the progress of SEO, keywords and gain insights in customer behavior.
Appear on Page 1 Google
Expected outcome from SEO Service
02
Increased authority in the industry
03
Visible when searching online
04
Generates leads effectively
06
Retargeting opportunity
FAQs
Can you guarantee Page 1 of Google?
Up until today, we've managed to get 100% of our clients to page 1. However, we can't promise no 1 spot
Can we choose the keywords?
Sure. We'll run some Keyword analysis and let you know if it's worth the shot.
How many keywords do we get?
Normally it's one keyword target per page. We don't recommend many keywords per page because it will skew the results.
What will you need from us?
Google Analytics and Google Search Console access. We'll do the rest.
Do you engage in illegal SEO?
Noooooooooo. That would be the death of your domain. If you're out of business, so will we.
How much SEO service typically cost?
It depends on how big your website is and how difficult to rank for the keywords. Roughly from RM 2500 - 5,000 (US 650 ~ 1,000)