The SEO charge in Malaysia is roughly between RM 1,000 to RM 7,000 per month.
Continue reading to learn more how SEO Pricing works in Malaysia.
Search Engine Optimization (seo) Malaysia Definition
To be clear, SEO is short for Search Engine Optimization. Primarily used to get better ranking on Google (it can be for other search engine too. But since 93% of searches come from Google, we use the term SEO for Google.)
In short, SEO is Rank on Google.
In this post, we will talk about SEO pricing in Malaysia. How much does it cost, why is it expensive and what kind of ROI can you get from SEO.
At the end of this post, I want you to be able to evaluate and get a High-Quality SEO service.
SEO Malaysia Price depends on a few factors such as these;
Your SEO Objectives (end goal)
What do you want to achieve from SEO activities? How are you going to use the traffic? What do you want to rank for? Is this for Branding or Marketing?
The bigger the objectives, the bigger the SEO scope will be.
Keyword Difficulty.
For example: Amongst the most difficult keywords to rank in Malaysia is the insurance business.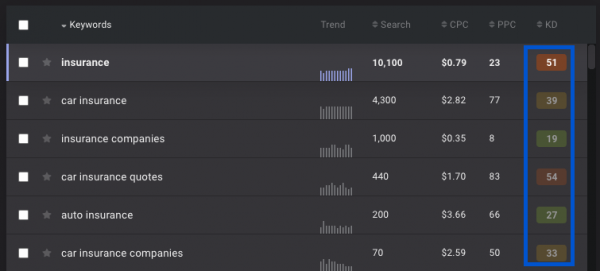 (For context, the lower the number the easier it is)
The more difficult the keyword, the more work that has to be in place. It is not impossible to rank, but it will be ultimately expensive. It boils down to whether it makes business sense to invest in such a keyword.
Quality and Experience.
No SEO Company in Malaysia is the same. Everyone has different backgrounds, different approaches, different processes, and frameworks.
Suffice to say, more experience an SEO company has, the better the outcome and result.
SEO Work Scope
There are 4 parts to deliver an SEO project.
Social Media Setup (Naturally you already set this up)
Technical SEO
Content Creation
Backlinking
More work, more time required to deliver, hence more money.
We will go deeper into the work scope later in the post.
The final formula is the following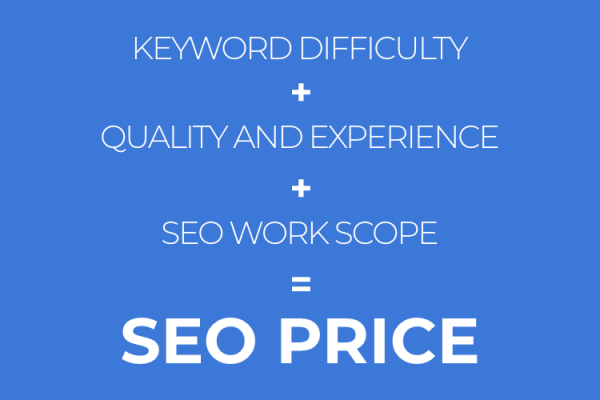 Keyword Difficulty + Quality and Experience + SEO Work Scope = SEO Price.
That's one confusing answer. Let's dive deeper.
Why SEO Charges in Malaysia Differs?
I would say it depends on the confidence level of an SEO agency. That being said, if an SEO agency guarantees no 1 spot on Google, you should run away as fast as you can.
No one can promise no 1 spot on Google. (Unless they offer 100% money back.)
Cheapest SEO service does not mean it's bad (but mostly like it is the worst). Expensive SEO service does not mean it's good too (but it will be less damaging).
What you want to look for is not so much of experience, rather the work quality that is being done.
What are they proposing?
Are they consulting you?
Keyword Research.
Did they research your target market?
Did they research your competitors?
Did they comply with SEO best practices
How did they get the backlinks?
What kind of report are they producing for you?
What tools are they using?
Should You Work with Freelancer or SEO Agency Malaysia?
It ultimately boils down to your budget. If you can and willing to spend more than RM 5,000 per month, go with SEO Agency. If not, work with freelancers.
New Website and New Business
I would highly recommend you start with Facebook ads and Google ads. Not only it will help you validate your business quicker, but it will also help to bring more sales quickly.
The only service suitable for a new website and business is SEO consultancy in which you will get something like the following.' You pay around RM 2,000 - 5,000 for the SEO research.
New Website and Old Business
You have a solid customer base. People buy without thinking or care much about the price. That's great.
What you can do is start targeting local SEO. Win the local market SEO keywords.
Suitable SEO Solution
Target Keyword Research
Content Creation
Basic backlink
Social Media Setup
You can work with either freelancer or SEO agency on this.
Old Website and Old Business
Your domain has mature and so is your business. Your goal is no longer about marketing, it's brand positioning. You want to remind people about your business (brand).
The biggest challenge is fixing your website to ensure that the ranked page is not affected by the new changes.
SEO Services that you might need.
Competitor Keyword Analysis
On-Page SEO fix
Engaging Content Creation
Advance backlinking to site
Get Digital Public Relation
Work with Influencers
SEO Freelancer vs SEO Agency
To work with SEO freelancers or SEO agencies, it's a difficult choice.
| | |
| --- | --- |
| SEO Freelancer | SEO Agency |
| ✅ Cheaper Rate | 🚫 Average to a Higher hourly rate |
| 🚫 Does not have back up (people) | ✅ Assigned to dedicated Account Managers |
| 🚫 Limited Tools (budget cautious) | ✅ Precision Data Tools (spread the cost between customers) |
| 🚫 Often does not have a stable process | ✅ Refined SEO Process |
| ✅ Flexible hours (call anytime) | 🚫 Fixed working hours. |
| 🚫 Has other day jobs | ✅ Fixed on the job |
| 🚫 Lower accountability | ✅ Accountability on the project |
| 🚫 Lacks contracts and legal entities. | ✅Legal Process and due diligent |
It truly depends on what state of business you are in. If you have the budget and want to work professional people, then SEO Agency is for you. If you want to get it up and running soonest, then a freelancer is the way to go.
List of Top SEO Company Malaysia
Here's a list of SEO specialist Malaysia.
| | | |
| --- | --- | --- |
| Company | Price Range | Customers |
| Bikebear | Starts at RM2,500 per month | SuriaKLCC, GBS Iskandar, StorageBloc |
| Exabytes Digital | Starts at RM1,000 per month | Sunshine, Aimst University, IdealLite |
| Laman7 SEO | Starts at RM 2,500 per month | Tamura, Toshiba, SIRIM |
| NavenPillai (Freelance) | Starts at RM 3,500 per month | Naruto Guides, Usedcomptuer, Dental |
| Azham Zanal (Freelance & Mentor) | Starts at RM 2,500 per month | Malaysia Tourism |
Disclaimer: I have never worked with these SEO experts Malaysia (except for the last one, I did attend his class), but I do read their content and it's legit and trustworthy.
For more list, you can refer to https://www.trustedmalaysia.com/best-seo-malaysia/
SEO Package Malaysia or Custom SEO Service Malaysia?
I personally do not like the SEO package because it's too rigid. However, it does make it simple for first time SEO buyers.
(Despite saying that, we also have an SEO Packages.)
Typical SEO Package contains the following: Number of keywords, articles per month, backlink etc.
SEO package is complete for first time SEO service.
Custom SEO Service: Pick and choose what you like based on your SEO goal.
You think of it as dining at McDonald's or fancy restaurants. While McDonald's combo meal can satisfy your hunger, it would not be as meaningful and satisfying as fine dining steak.
It truly depends on your eating or dining goal, staying alive, or celebrating a job promotion.
If you think SEO Price Malaysia is expensive, wait till you see other countries.
SEO Price Malaysia is expensive for our money, but it's most definitely cheaper than in other countries.
SEO is a highly-skilled job that requires multiple disciplines like, coding, marketing, copywriting, and relationship building.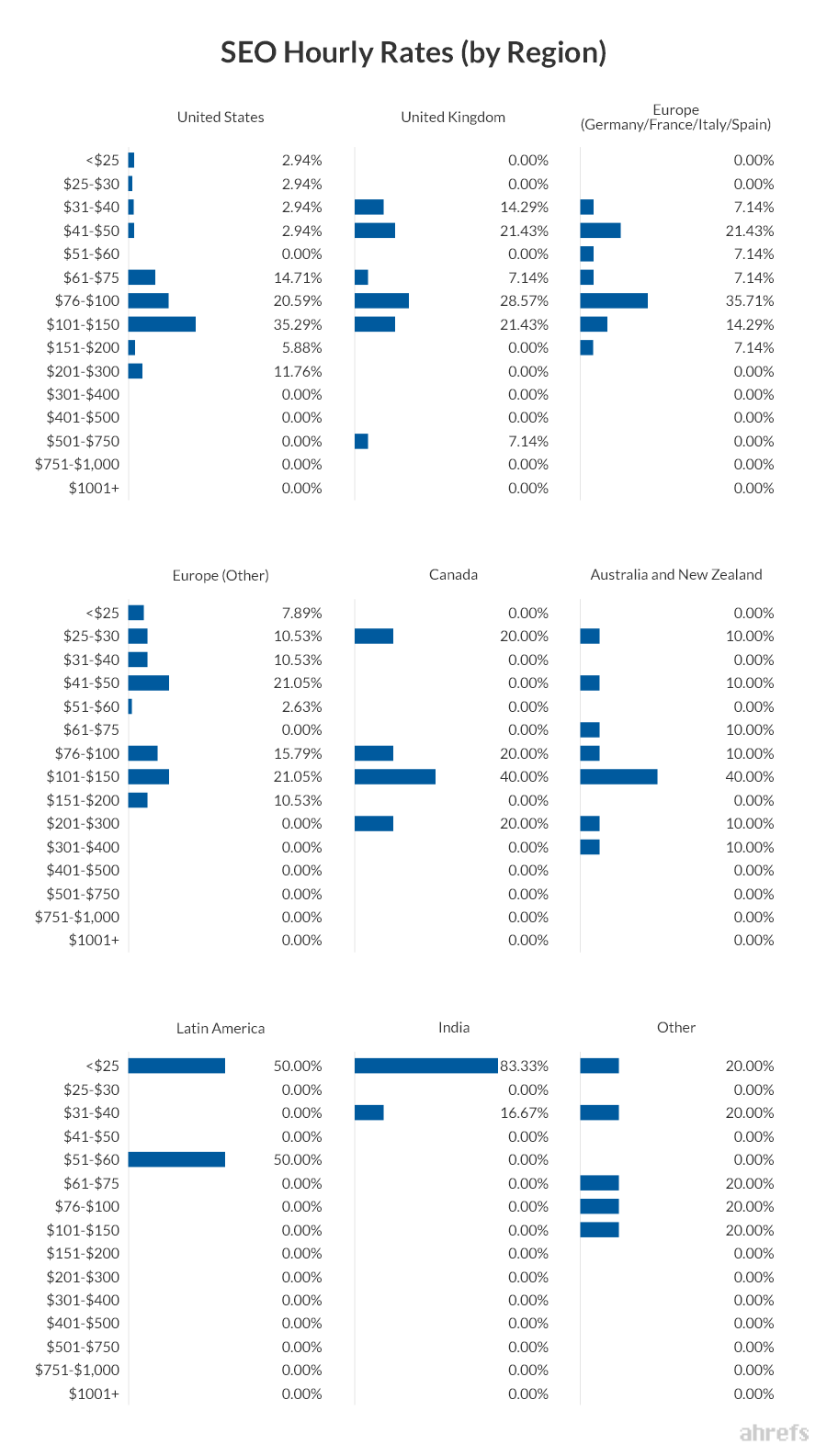 Cheapest SEO pricing is India, with hourly rate of USD 25 or less. While the rest of the developed nation is between USD 75 - USD 150.
As you can see, SEO expert Malaysia is a lot cheaper than in developed countries.
SEO Pricing Method
There are several ways an SEO agency charges for the SEO works. Here are a few;
Per hour - You pay by the hour. The price is premium but offers the best-targetted scope. However, the downside is that it may cost a lot if you decided to change direction and redo the entire SEO.
Per month - Or retainer model. This works best if you want new articles or blog posts every week (or month).
Per project - One-time charge. Fix your technical SEO, add new blog posts, and get a new backlink. Call it a day. This works best for small businesses that is new to SEO.
Do I need an SEO Monthly Plan?
It depends on your goal. For example, I have worked with a property developer for 1 year. During that 1 year, they have managed to sell all their units. It makes no sense to keep an SEO consultant (like me) on retainer fees.
If you do not have an SEO expert in-house or dedicated writer, go for SEO monthly plan. Outsource the work. 20 hours per month is a great start.
If you are a small business, and the price is an issue, I recommend you learn SEO and get one or two of your staff to write content once or twice a month. There are many paid SEO training and free resources like backlinko and Neil Patel.
Also, make sure you register for Google My Business. Download the Google My Business Guide.
If you are a government agency or large company. Create a checklist so that your corporate comp can follow the guidelines on what to post and not post.
SEO Price Based on Keywords
As an SEO expert Malaysia, I do not like the idea of selling based on the number of keywords because it does not make sense.
Every keyword has different keywords difficulty and importance. This will determine the work scope required to win such keywords. Therefore they have different weightage and prices.
Buying keywords in bulk [email protected]#[email protected]
Our SEO Work Scope
Laman7 SEO Consultancy Services. Our work scope.
Discovery*
Understand the function of the website and business objectives.
Full Website Audit*
Laman7 will study every page on the website and match with Google Analytics and Google Search Console.
Keyword Analysis*
Explore keywords related to the website. Customer to provide preliminary keyword. Laman7 will suggest new keywords.
Competitor Analysis*
Customer to suggest the competitors. Laman7 will identify the key traffic source and keywords to rank for on Search Engine.
SEO Dashboard Setup*
The Customer can view Google Analytics and Google Search Console data from a single source.
Content Planning*
Plan content for the entire site to get more traffic. The plan is based on User Journey.
Technical SEO*
HTTPS setup (fix)
Setup SEO Plugin
Speed Optimization
HTML Structure
Backlink Submission
Links will be submitted to relevant websites listings.
Content Creation

Write and publish content (articles) on the customer website. Complete with on-page technical SEO, Graphics, Search engine submission, SEO Structured Data.

x1 article (±1200 words)

Backlink Content

Create and publish content (articles) on related websites to get backlinks. Min 600 words, on-page SEO.

x1 articles (±600 words)

SEO Report
Monthly SEO Report
Keyword Monitoring
Monitor the ranking of the keyword daily or weekly basis.
The ones with asterisk* are one-time charges and the rest are on a monthly retainer.
SEO Malaysia Price vs Return on Investment
More traffic does not mean more sales. In theory, yes, but in reality, it won't.
What you can get from SEO is mostly traffic. It will not directly translate to bigger revenue. To improve your revenue, you need to have a marketing funnel.
To get more sales from the website, you need a good understanding of what your customer wants and deliver it to them. This includes high-quality product image, case studies, persuasive copywriting, and hard-to-resist offer.
You can directly measure your return using Cost Per Acquisition (CPA). For example, you spend RM20k for SEO. You are able to attract 100 customers. Your CPA is RM200 per customer.
If your margin is more than RM 200 per transaction. That's good. Now you need to focus on retaining the customer through upsells and sorts.
Don't Be Cheap with SEO
My last word is do not ever try to discount on SEO. There a reason why it's cheap. It could be automated and full of spammy links.
Don't pay USD5 to get backlinks from Fivver.
Don't do blackhat SEO.
Subscribe to instant results. (SEO takes 3-6 months).
You risk damaging your entire website because you are trying to save money.
Bottomline of SEO. You either pay for good SEO or don't pay anything at all. When it comes to SEO Malaysia price, I personally think we are the cheapest in the region and possibly worldwide.
And if you want to pay the smallest amount of money, do Facebook ads and Google Ads.
Summary of SEO Malaysia Price
How much does SEO cost Malaysia?
It really depends on what you want to achieve. I'd say a safe budget is around RM3k to 15k per month for SEO Malaysia price.
Anything lower than that, you are probably get scammed. Anything higher, you should expect the No 1 result on every page and the best quality reporting.
So there you have it, SEO Price in Malaysia explained. I hope this made this sense. If you'd like to learn more about our SEO service, check out our sales SEO page.
[elementor-template id="11916"]