Website Conversion Hacks.
There's probably hundreds and thousands of 'website conversion hacks' out there. After being in the web design industry for more than 13 years, I have helped businesses grow online organically (without paid ads). Of course, the ones that pay for traffic get better results.
What makes a website great?
Successful websites depend on TRAFFIC & CONVERSION.
Getting traffic is easy. If you are not ranked on Google, the next best thing you can do is buy the traffic. You can use Google Ads and Facebook Ads for that.
The next factor is conversion. The industry average is 2.86% to 4.31% and that is highly optimized. In reality, it is less than 1%.

Source: Invespro
What Major Factors that Affects Traffic and Conversion?
There are many, but let's just stick to 5 important ones.
Aesthetics – How it looks
Value – What you offer to people
Loading – How fast does it load
Flow – From one page to another.
Copywriting – What's the message?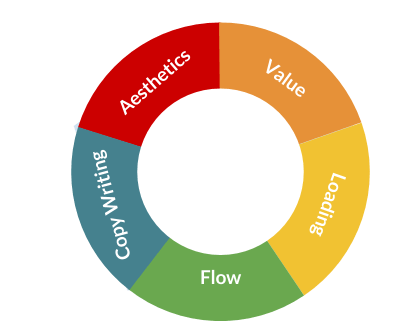 [lwptoc]
1. Website Aesthetics
People have different tastes, and it's impossible to build a website that pleases everybody. However, there are some key rules to adhere to in web design.
Use only 2-3 fonts. For the entire website.
Stick to max 4 colors.
Use of high quality, large and relevant images.
Structured and readable texts
Using these basic rules, you may not have the best-looking website, but at least now you can command better attention from your users.
 2. Value to Users
Value is perceived as giving important information for free, like a blog post, an article, testimonial or what is the outcome of using your product. In Gary V book, "Jab, Jab, Jab, Right Hook", he explained that before you can ask someone to give you a favor, you must give something of higher value.
If you're a second-hand car dealership, you might want to share on "How to check engine bay before purchase" or "Best way to get 95% car loan".
If you're running a cosmetic boutique, you might want to share on "How to do make up like Taylor Swift" or "Best make up for Gala Dinner".
If you're a sports store, "How to run faster, further with these simple breathing technique" or "What to bring during marathon"
If you're in constructions, "How to build your dream house cheaper" or "Renovating Tips for First Time Buyer"
By providing this high-value piece of information, you can then only command your users to listen to your products.
Another way to look at Value is, 'how can I help my customers get what they want?'
Don't limit yourself to just free information on the website. You can also offer videos, ebooks, checklists, infographics.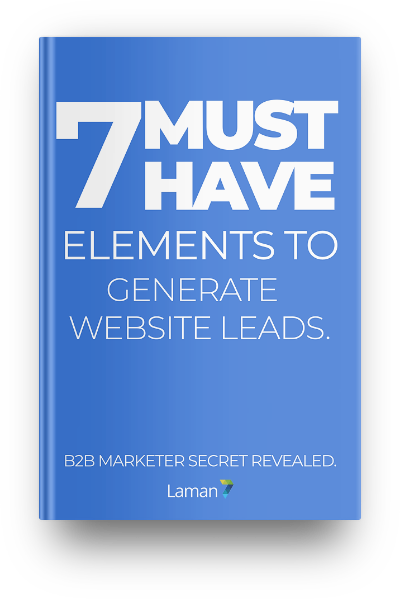 Here's my book to generate more leads through your website.
3. Loading Speed
No One Likes a Slow Website. Studies have shown that if a site doesn't load within 2 seconds, the user will start to lose interest. The best way to check your website is by using our favorite tool, Pingdom.
By analyzing these data, you can see which image can be optimized, which script is taking too long or maybe, your web hosting company sucks. Ever wonder what made Google so successful? Speed. Google loads it's pages less than 1 second.
 4. Website Flow is User Experience.
Let's take an example: Shopping for a car at a showroom. The first thing you noticed when you walk-in, is the cars.
They would arrange in a way that Expensive (closer to the entrance) and cheaper ones at the back. Soon a car salesman will approach and offer a test drive. When everything ticks (budget, helpful salesman, design, right color etc), you buy the car.
What's that got to do with a website? User Experience.
You don't go for the 'close' immediately when people land on the website. You've got to warm them up.
The biggest mistake in website design is all about 'me' and do not care about helping the visitors get to the right page.
People go to your website because to find solutions to their problems or explore possible solutions.
Fundamentally, understanding the customer is the most important thing to do. They don't care if you've won Sullivans Award, how tall your building is, how many years you have been service.
Now that's out of the window. How do we help users?
There are many dimensions to User Experience or Website Flow, so here's the basic.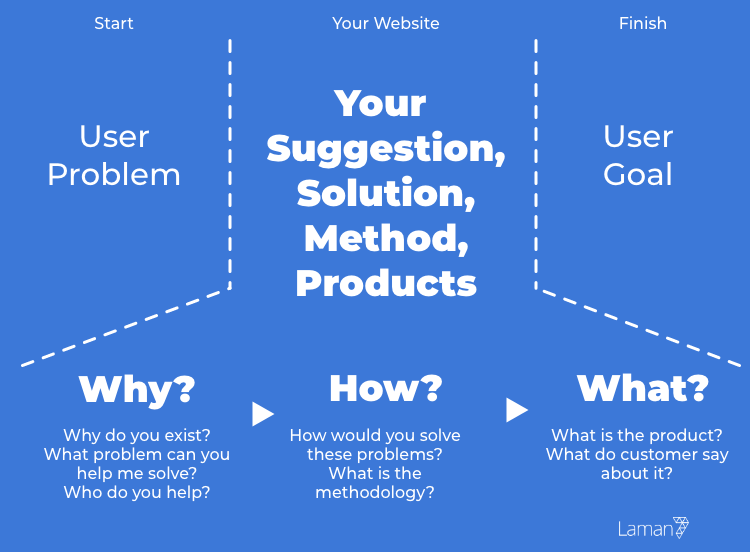 You don't have to separate the Why, How and What into different pages. It can be on a single page.
The key to user experience is Context.
Before the visitor can proceed to the next page, they need context. To meet their problems and demands. Once you do that, it will drastically improve your conversion rate.
 5. Copywriting or Story Telling
When you have all 4 above aligned, the most critical point of converting a user to a customer is copywriting. Copywriting is indeed a very big word, but to me, it's about telling a good story.
A lot of businesses have high-quality products but fail to communicate.
We can use the CPASO Rule.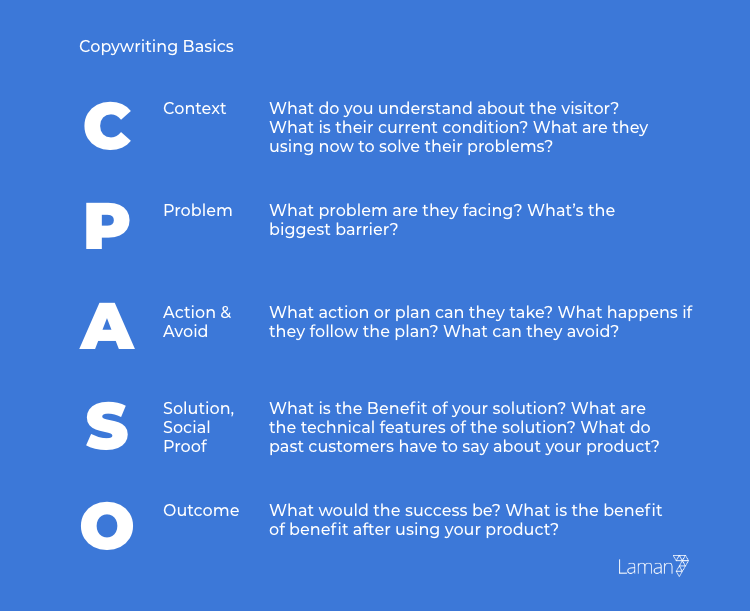 Now, your copywriting does not need to follow CPASO because sometimes, Context can cover most of it. You can learn about Copywriting through this category.
Take a look at these advertisements.
These ads show context through images. The headlines are good. If you're in the market, then the likelihood of you clicking the ads increases.
Conclusion – Website Conversion Hack
For a start, it's not exactly a 'hack' but it does give you understanding your website needs to do get more clicks.
For more detail approach, I recommend you download the Generating Leads through website ebook.
Traffic is easy to get. Conversion is difficult. With that, keep improving your website.