Now you've settled down with building your B2B website design, it's time for you to drive some traffic into it. Website is an inbound marketing strategy. Inbound marketing is a marketing strategy that focused on attracting customers via relevant and helpful internet content.
Inbound marketing actually will let your potential customers to find you through blog, search engines and social media. You'll attract your potential customers and build their credibility to your business by creating content designed to address problems and needs of your ideal customer.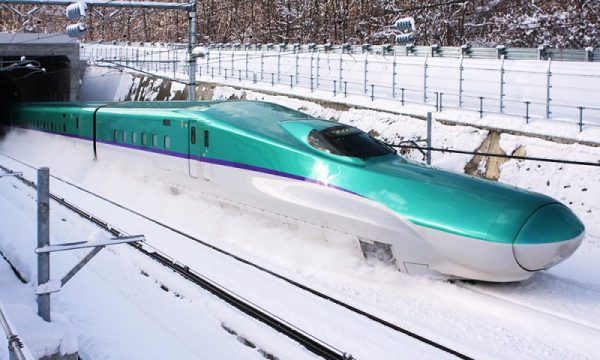 This is the best way to turn strangers into customers. Therefore, having our targeted customers to be our regular visitors of the websites is critical to win that sale!
The key question here is how to get to them notice? Imagine a train without passenger, that's what you website will be if you do not have visitors. Waste of money and just another white elephant project.
So, what you should do to make your B2B website appear like the Shinkansen in Japan? 
Here's 7 ways to increase traffic to your B2B website.
Get Your B2B Website Active on Social Media
Write Attractive B2B Content Marketing
Place Your B2B Website on Name Card
Let Printed Literature Navigates to Your B2B Website
Directs Email Signature to Your B2B Website
From Company Letterhead to B2B Website
Attend B2B Business Conference
Increase your b2b website traffic
1. Get Your B2B Website Active on Social Media
It is controversially debated among the marketing experts that B2B companies doesn't fit well in social media. This is because they are more specialized to "unsexy" products line such as computer software, web-designing service or even consultations. No online purchases. Only focusing in niche industries and specific client.
But don't get it wrong! It is proven that social media can reach your target customers from all over the place quite fast. More than you can imagine! More people are spending their time on social media nowadays and this is the platform that you can used to find them. Get socialized digitally.
The key is to...
"Be where your potential customers are."
Most of the social media used are like Facebook, Instagram, Twitter, LinkedIn and many more. But the most recommended platform for B2B companies would be LinkedIn and Facebook. Instagram and twitter are more likely towards B2C companies (lifestyle business).
1.1 LinkedIn
By using LinkedIn you may reach all the influential buyers such as CEOs, managers and high level decision makers. It is believes that this platform is the best place for you to get attached to all the professional communities and groups. We are talking about the world's largest professional social media. The most ultimate platform for you to gear up.
Thus, you should be posting contents to LinkedIn more often. By doing so you can boost up the traffic of your B2B website as well as increase your profile within your industry.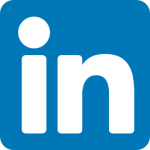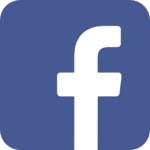 "Recently, statistics shows that video content isn't just effective but also high in demand as it grows surprisingly in rapid pace. 66% of B2B companies use video as their marketing strategy and 73% reports positive results to their ROI."
1.2 Facebook
Facebook is where people spend their leisure time reading information based on their interest. Try posting blog post from your website on your Facebook page.
But then, how to get them to click our post? How to catch their attention while scrolling down their news feed? By means, you need some eye-catching words and sentences for your post title. It is all about careful wordplay.
Well, that would be another topic of discussion. You can check out our article on how successful titles used to capture on Facebook, Twitter and LinkedIn to discover more on how to write "attention grabbing" titles. This way is quite old. But old is gold.
Thereby, when more people click it, the higher the traffic of your website. Use related hashtags (#) as well to reach more people.
1.3 Youtube
Nowadays, Youtube is a rising star. Most of the millennials agree that they can find anything they want to learn on Youtube. Into the bargain, Youtube itself reports that mobile videos consumption rises up to 100% every year. This shows that everyone is looking for a video.
In marketing aspects, the marketeers has just realized that video is more effective to communicate as well as delivering message to the audience. If you use videos, your customers are more likely to engage to it. Thus, the implementations of videos in your emails, social media and landing page can increase the conversion rate across the board!
That would be a good news! So, if you're looking for a more entertaining tactic to talk about your brand story, video is the key answer.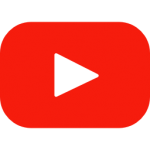 Tips! Pick the right content for your videos. This can be quite tedious sometimes. But, if you can get close enough and listen to your customer they might tell you what they want.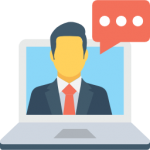 Don't waste time with instagram and twitter. The updates are so fast, you may not be noticed. For instagram, users are mainly millenials and below. Unless you have a product suitable for them, go push it, else focus on other social media.
As for twitter, the timeline moves really fast. Even big companies like TM is having a hard time keeping up with their followers demand. Twitter users are mainly looking for breaking news and be entertained with cats and animated gifs.
2. Write Attractive B2B Content (Marketing)
Blogging is the perfect place to share information regarding your products and services. For B2B companies, the products and/or services are quite pricey. This will requires client to do some research before thinking of investing on you.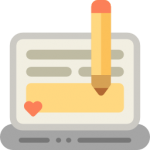 They will go for an online searching and learn about products, features, benefits and companies itself. So, if you could write a case study or blog on fresh content they will tend to like it and probably subscribes your blog for future reference. Write something that helps them to tackle their problem or information about the product.
This is an opportunity for you to show your expertise, experience and knowledge in your specific field of business. They will read (if it's interesting enough) and would want more before you can be a subject matter expert. All this effort is to build more credibility and rapport with your readers. When you have given enough, you will earn their trust.
The more targeted and comprehensive your content are, the more readers are engaged. Which leads to sharing of an idea.
Ideas to Write
If you want to be a writer, you must do two things above all others; reading a lot and write a lot.- Stephen King -
What do I write about?
Simple Do's of Producing B2B Marketing for Website.
Identify your customers. Are they technical. Are they process oriented. Are they result driven. All this plays a role in keeping the readers engaged.
Write to Solve a Problem. Write a problem that your company can solve. For example, here at Laman7, we focus on website strategy as a whole, instead of the nitty gritty technical aspects of it.
Write a Success Story. Take you favorite customer and do a write about them. Interview them a bit and let them share how your solution has been pivotal to their success.
Write an actionable post. Now that you've solved your customers problem, give them some homework to do.
 The Don'ts of Writing B2B Content for Website
Don't write for traffic alone. The battle for SEO is never ending. You could end up wasting 8 hours of your time writing something nobody cares about.
Don't copy paste. Worst thing could happen; Google will slap your domain. Which means you will never be listed on Google.. like forever.
Don't force them to subscribe. Having popups annoys me most, just like how my little brother interrupts me when I'm enjoying my Sunday readings.
Don't write to impress. Don't tell people how good you are, how awesome is your workspace or how good looking is your boss. Zip it.
Don't give up. Content creation is a never ending process.
3. Place Your B2B Website on Name Card
In order for you to increase the traffic of your website, be sure to spread the word. Seems confusing? No worries. What I really mean is that all you need to do is to stretch your advertising dollars and put it on everything especially your name cards.
I am pretty sure you own your own stack of name cards, don't you? Print it along with the URL of your websites on top of it. Whenever you meet people especially your clients, don't forget to give your name cards and remember to say this magic sentence, "If you want to know more, do visit my website ya!"
Here's some tips on the format of the name card that you can use.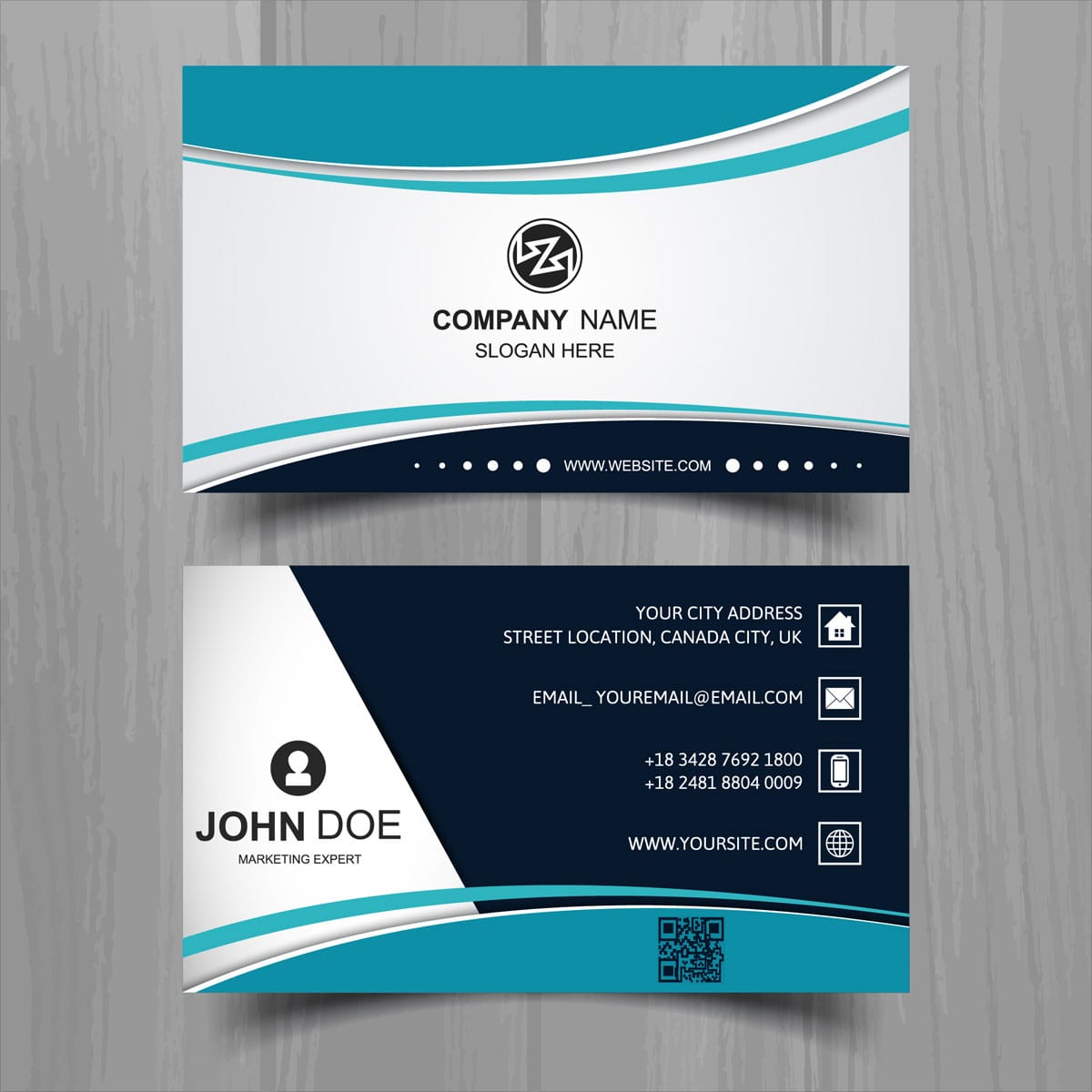 Name
Position
Address
Email
Contact Number
Website Address
4. Let Your Printed Literature Navigates To Your Website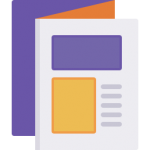 This is quite similar to the previous way. Consider placing the URL in every printed literature of your company. This would be brochures, posters, banners, advertising billboard and many more. This is the only way for them to find out more about your company apart from what has been printed on those printed papers.
Apart from placing your website address directly in the form of text, you might consider an alternative of using this up soaring technology, the QR Code.
Are you familiar with QR Code?
It is actually a machine readable code. Normally used to store URLs or other information. Your customer just need to scan the code using the camera of their smartphone.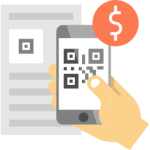 As being observed, believe it or not we're now moving towards image processing technology. Just by scanning some image on a piece of paper you can access the world further. Not just by clicking a button anymore. All you need is the code and the code scanner (Facebook just released this code scanner feature).
5. Directs Email Signature to Your B2B Websites
Many underestimated the power of daily email.
We did a little "hack" on the email signature. Instead of providing links to the main site, we listed our core products and directed them to the product page. We gain a little traffic, but that's not the point.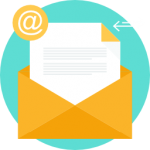 These email are targeted to customers who are already paying for our services. Instead of upselling them our products/services, we let our signatures do it for us.
Over time we improved this by adding "attention grabbing" headline, linking to a single product from time to time.
The result, we gained more leads and the closing rate from these exercise are 82%. No digital marketing (fb ads, google ads) can have such effects.
6. From Company Letterhead to B2B Website
Company letterhead is the official paper used to print letters and documents for your company. That heading usually includes a name and an address, a logo or corporate design, and sometimes a background pattern.
A company letterhead is a must for all business as it serves a branding tools and marketing purposes.
Thus, don't forget to put along your website address for them to access.
As you can see, all you need to do is to print your website address on - everything!
7. Attend B2B Business Conference
Speaking of attending a conference, this can be one of the most powerful way on top of everything.
The chances of you attending any conferences or conventions related to your industry are there at least one or two I believe. From there, you'll get the opportunity to meet more and more people to share about your business and website.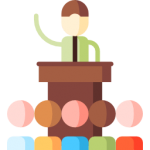 Foremost, through this decent speaking you'll get a better engagement and establishes you as leader in your industry. Just imagine if you're invited as a speaker in that event, and when you get publicized people want to know about you and your company in more detail. This result in the increase of exposure to your website.
Conclusion of b2b website traffic
Just remember, your website address should be - everywhere! The more people click on it, the higher your b2b website traffic will be.
I think that's all about it. If you do have your own tips on how to increase the traffic of B2B website I would love to hear them.