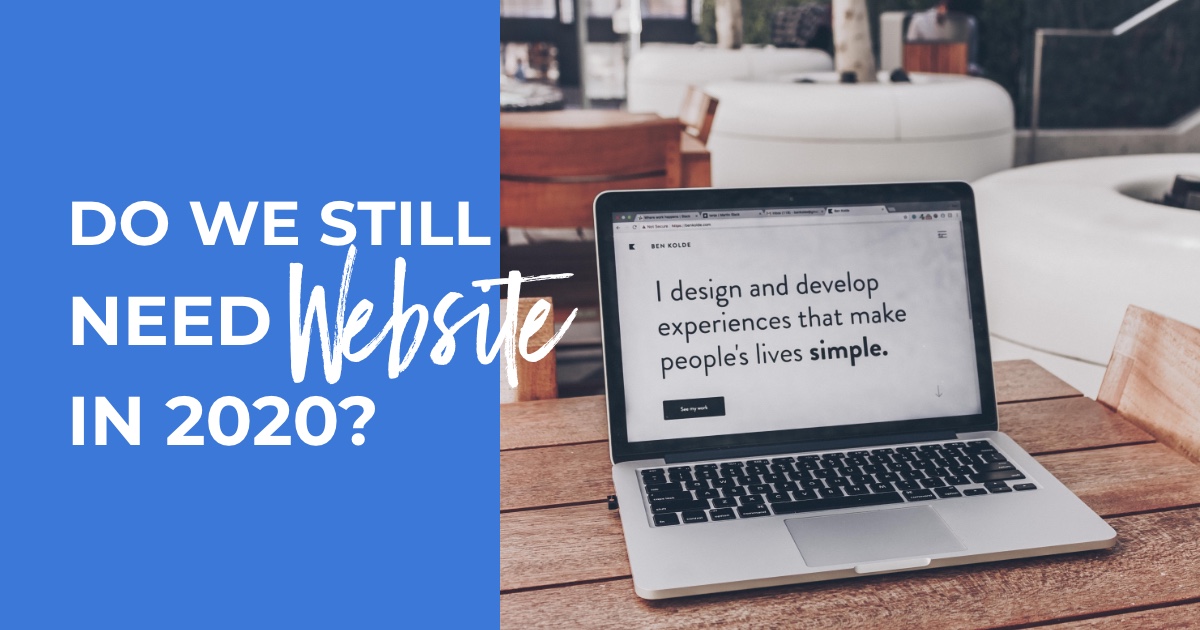 Do I need a website for new business in 2020 and forth?
The short answer is, it depends.
As a web designer, I have the urge to tell you yes. But that goes against my personal rule, which is, to be honest (even if it hurts).
With the outbreak of Coronavirus Covid-19, it has become apparent, that businesses have to be online. Otherwise, you are on the losing end. Business needs a safety net. It needs to operate automatically without much interference from owners.
[lwptoc]
I can get sales from Social Media. Why website?
Great. But here's the reality.
Doing sales on Social Media is like passing brochures at a party. Only 3% will keep, the rest goes to the bin.
Whether you like it or not. No one likes to be sold on the social media platform. The only reason people go to these platforms is to connect with friends and be entertained.
When you have a website, it's like taking people to a private room to check out your product and services.
Right of the bat, almost all business needs a website. It's not a question do you need or not, it's a matter of when. If you are not them, then this post won't really help you.
For now, let's explore the question of a website for new business a little deeper.
1. How many customers do you have?
Let's say it's less than 5 customers per year (big government contracts), you can get away without any website. Because it's super targeted, and most of the interaction is in person.
If you have more than 100 customers, then you can't clone yourself to entertain everyone. You need a solid medium to replicate your message.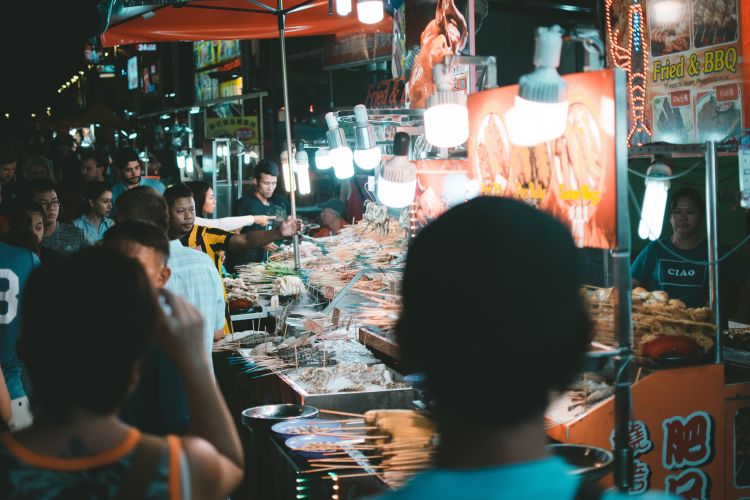 Photo by Job Savelsberg on Unsplash
But if you haven't got any customers, then your focus shouldn't be on the website. It should be about building the business.
2. How do you get a new customer?
Meet in Person or phone calls? Do you go door to door to find new customers and always physical interaction. Common for insurance or direct sales. Or wait for referrals to come your way.
Promotion or paid advertisement. Do you print brochures or catalogs and send them to people? Do you run Facebook ads to attract new clients? If yes, you need a website.
By having a website, you can send them to one direction for anything related to the products or services you are selling. You can also retarget them and win mindshare.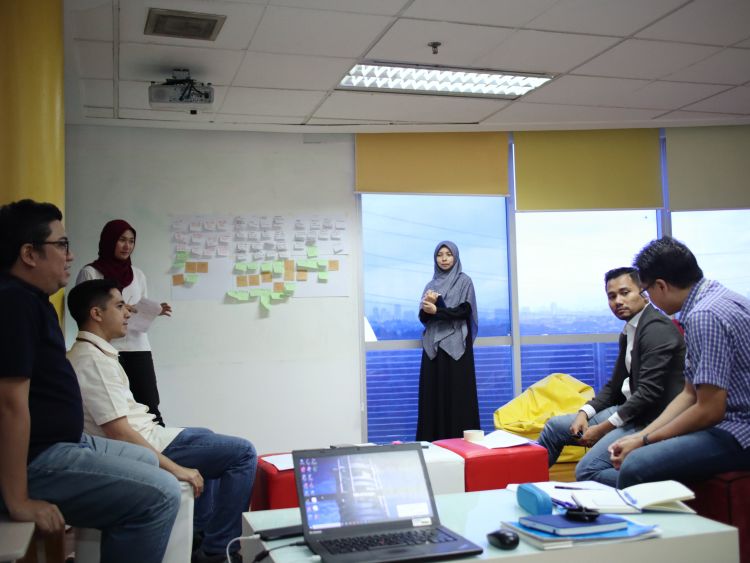 Here's one of our 'Discovery Session' for Mesiniaga Berhad.
Basically, it would be really difficult (given our services) to sell without them knowing us through our website (first touchpoint). Most sales happen offline, through phone calls or meeting.
3. Have you made any sales?
When you start a business or have an idea about a business, sometimes, you might think about owning a professionally made website would be a great idea.
That's a faulty idea.
When I started out, I didn't have a website. I have the domain, but never a complete website. It was always on 'Coming Soon'. I was busy chasing sales than making a website for myself. I had the sign for years and I'm a web designer!
People don't find me through my website, I have my portfolios everywhere and get referrals. That's how I get customers. As I grew bigger, I delegate jobs and made the website.
You need to test the idea first. Get your first 10 customers. Then think about scaling up. Sales come first. Use as much as free tools you at your disposal. Like Linkedin Facebook etc. Get the customers going.
Or you can do what I do. Buy a domain and put a 'Coming Soon' sign.
When you've got a sizeable sales volume and have made enough to afford one, build a professional website. Hire the best web designer. It's the best investment you will ever make.
4. Is there a validated demand?
Ever heard of the website Kickstarter? Well, that's where innovative and creative people test the market. They create a product and test the idea. If there are enough backings & support, build a professional website.
Commodatize industries, like milk, rice, restaurant, the demand is validated. People desire good food, good cloth, good image & reputation and whatnot. If you're servicing this demand, then build a unique website. Focus on positioning your business.
Do not be another 'me too' business.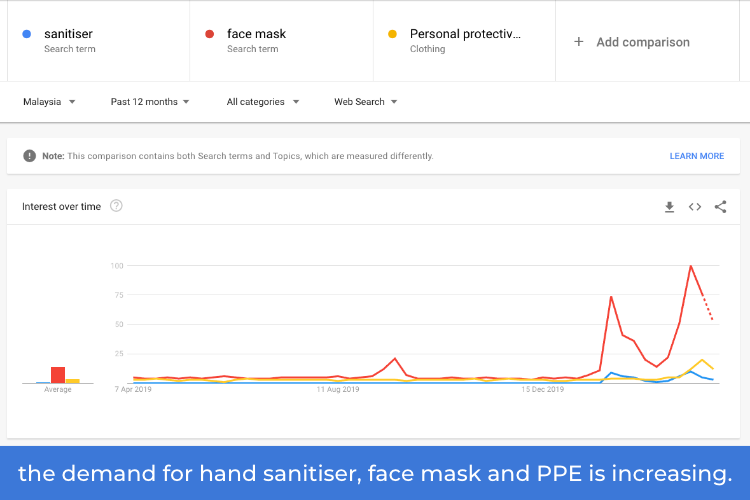 While the demand for hand sanitizers, face mask and PPE is increasing due to Covid-19, do you think it will always go up? What happens when the cure is found?
You can analyze the demand by going to Google Trend.
5. How much is your product worth?
If you sell lemonade on the sidewalk with an average price of $1 per cup, and intend to stay that way, you don't need it. You do need a website if you intend to build a business through franchising your lemonade stand.
In B2B, if you're selling a Consultation service (which costs a lot of money), you definitely need one. You can't rely on Linkedin or Facebook to help sell for you. You need to show what you are worth and how have you helped others build the business.
6. Do you want to grow your business?
It would difficult to grow business if you are doing lobbying or middle man that serves anything your client wants. There's no need for a website.
Some hardware stores owner I've met don't want to grow their business. They don't intend to grow, which is alarming but that's their choice.
Growing a business means you need to reach more people. Besides social media, what better ways can you scale what you want to say to reach a bigger audience? TV Ads? Billboards? All this curiosity has to end somewhere. Where else if not a website?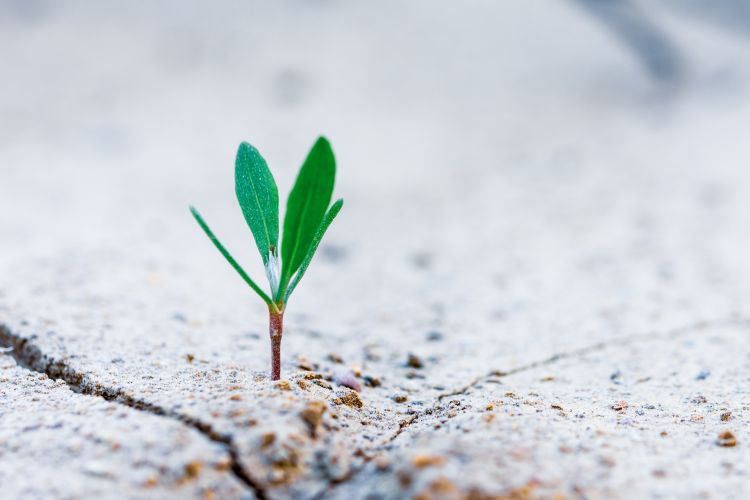 Photo by Stanislav Kondratiev on Unsplash
7. Do you have a niche?
Do you sell anything and everything under the sun? If you do, you don't need a website. It will only hold you back if you have to update every single inventory you have. You can use ready malls like Lazada, Shoppee where people already have their wallets out, ready to pay for the next best thing.
The narrower the focus (niche) your business is, the more likely you will need a website. Being niche is good and people are constantly looking for niche business because they are experts at what they do.
For example, a katana maker (Japanese sword), only a handful of blacksmith makes it anymore (the sharp ones). Having a website can sharply increase the chance of getting found. I would recommend you use Google My Business too.
Conclusion – Do I Need a Website for New Business?
It depends. Follow through the question again. If any of your answers fall on left, then you are better off with not having a website. Wait until your business is ready and you get enough income coming in. That's when you know you need a website, to scale your business.
Here's a table for you to decide.
| | | |
| --- | --- | --- |
| Question | | |
| 1. Do you have more than 100 customers (for the consumer business, 10 for B2B) | Yes | No |
| 2. Can you get sales without physically meeting to build trust? | Yes | No |
| 3. Have you made any sales offline? | Yes | No |
| 4. Is there a validated demand? Is this business trending? | Yes | No |
| 5. Is your product expensive? (more than RM 200) | Yes | No |
| 6. Is your business stable and growing? | Yes | No |
| 7. Do you have a niche? | Yes | No |
If any of your answers fall to 'No'. Then don't build a website. It's not your main focus right now. Focus on getting sales through other channels.
Insist on Creating Website for New Business?
Great. Here's how you can start.
Lean Website for New Business
By lean, I mean a really simple website, free if possible. Here's what you can do.
| | |
| --- | --- |
| You Can Start With | Cost |
| 1. Build a website on Blogspot.com | Free |
| 2. Build a website on WordPress.com | Free |
| 3. Build a website on Wix | Free, also paid version |
| 4. Build a website on Squarespace (I love this tool) | Free, also paid version |
| 5. Build a website on Google Sites | Free |
Low Budget Website for New Business
If you've got some budget, then build a website good enough to collect the database. Convert them using other tools. But you have to pay for traffic, because single page websites do not rank well on Google.
| | |
| --- | --- |
| Website Type | Price Range |
| Landing Page – A single page website to collect database or sales | RM 2,500 – RM 6,500 |
| Corporate Website – About 5-8 Pages | RM 5,000 – RM 15,000 |
| eCommerce – Integration with payment gateway, check out. (less than 5 products) | RM 4,500 – RM 9,000 |
Regardless of what you do, always remember, a website is a medium and it fits perfectly well in a marketing funnel.